Who Framed Roger Rabbit

Wednesday, October 17th at 2:30pm
at the Auditorium of Lyon
Special screening for the 30th anniversary of the film in collaboration with: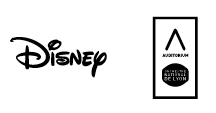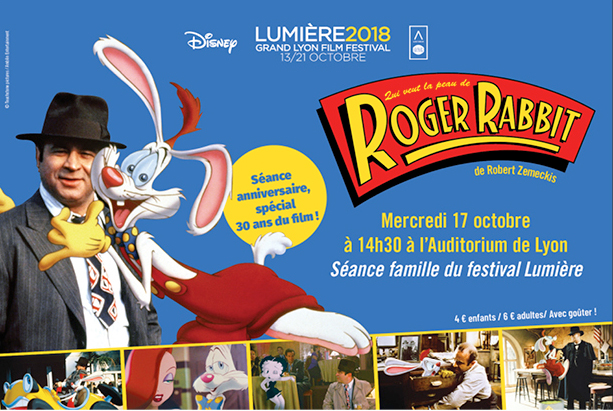 Lumière 2018 has a special program for young moviegoers. Four films for kids and the family will be screened in various venues of Lyon and its surrounding area. A key movie of the festival, Who Framed Roger Rabbit, Robert Zemeckis' big classic, will be shown in the prestigious hall of the Auditorium of Lyon.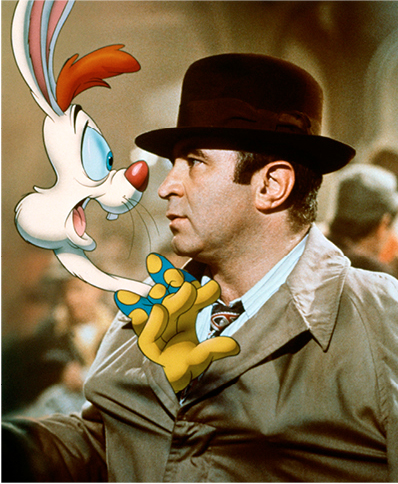 © Touchstone pictures / Amblin Entertainment


Who Framed Roger Rabbit, an outrageous gem by Robert Zemeckis (Back to the Future, Forrest Gump), left its mark on the 1980s with its cartoony fantasies. Full of innovative technical ingenuity - an unprecedented interplay between actors in the flesh and cartoon characters throughout - the film was a smash hit at the box office. A shower of nominations and awards saluted its originality, lauding both its special effects and the script.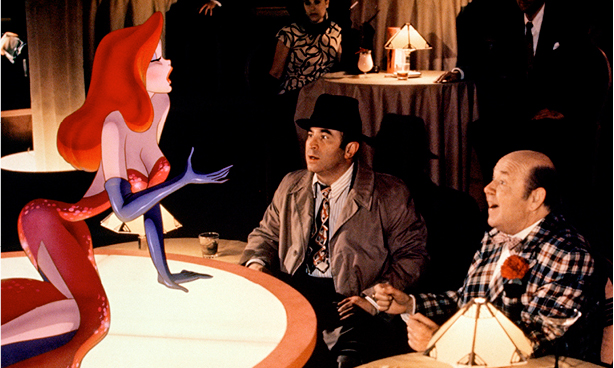 © Touchstone pictures / Amblin Entertainment

The movie tells the story of animation star Roger Rabbit, a wacky white rabbit, who has not been himself since suspecting his wife of cheating. To stop the errors and aimless wanderings of their leading actor, the studio hires a private detective, Eddie Valliant. Obviously, nothing goes as planned. Beyond the explosive humor of the script and the remarkable performance of actor Bob Hoskins, Who Framed Roger Rabbit is a gold mine for moviegoers, containing an avalanche of references at every whim, from the golden age of Hollywood cartoons to the films noirs of the 1940s.
Qui Who Framed Roger Rabbit will be screened at the Auditorium of Lyon on Wednesday, October 17th at 2:30pm. A unique opportunity to (re)discover this family classic!



Purchase tickets here or at the Institut Lumière box office (Hangar du Premier-Film)
4 € children under 14 / 6 € general admission / 5 € accredited members

Reservations for School Groups/ Youth Centers / Recreation centers:
4 € per child and FREE for accompanying adults, followed by a snack after the movie.
Reservation : fguidecoq@festival-lumiere.org