Raymond Chirat Prize 2021


---
PostED ON OCTOBER 15
---
At the helm of the film library Cineteca di Bologna and the Il Cinema Ritrovato ('rediscovered cinema') festival, Farinelli has devoted his life to heritage films.
What does the Raymond Chirat Prize mean to you?
A joy, a surprise. I was lucky enough to know Raymond Chirat, whom I invited to Bologna. The filmographies in his Histories of French Cinema were a reference for me. It was like having a compass to work with. Chirat pointed out the essential data (name of the filmmaker, synopsis, etc.) which already allowed us to imagine a film which, then, was no longer an obscure object, an improbable planet about which we knew nothing. And then, I'm receiving this prize in Lyon, the city where cinema began. It's not just any place, so I'm very honoured.
How would you define your work?
I have been the director of the Cineteca di Bologna for twenty years, where we work specifically on the link between the world's cinematographic heritage and today. And this is true in all sectors, including restoration, thanks to the L'Immagine Ritrovata (the 'recovered image') laboratory. Every time we restore a film, we have to know its technical, artistic and aesthetic history, and not betray these elements. This requires historical knowledge and at the same time we must show the great modernity of these films. Combining the truth of an ancient work of the past, with its modern truth is the historical goal of a festival like Lumière or Il Cinema Ritrovato, because in a world that obsessively looks only at the present, having an idea of past history allows us to welcome the future with less anxiety.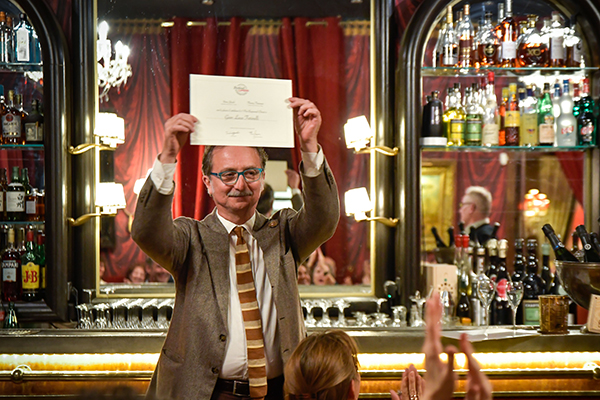 © Jean-Luc Mège

How do you see your profession in the future?
We are emerging from an extremely complicated period, so what lies ahead is not clear, but I am optimistic. Places like the Lumière Institute or the Cineteca have a wonderful future because they are unique. They have the beauty, the strength and the modernity of the past. We are living in a time of great transformations that force us to question ourselves, to reinvent ourselves every day, to go further afield, to help cinematography of countries that cannot have film libraries, to increasingly deepen our relationship with the public.
Interview by Virginie Apiou