---
PostED ON SUNDAY, OCTOBER 15, 2017

---
From the best fantastic films to more intimate works, from classics of suspense to thrillers, the eclectic program of Guillermo del Toro reveals the tastes of a film scholar.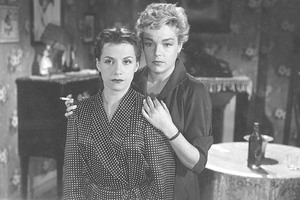 Diabolique
by Henri-Georges Clouzot (1955)
He considers this remarkable work as one of the best by the master of French suspense, along with The Raven. Diabolique, in his eyes, is a stylish exercise in suspense, coupled with a prototype of tension in black and white.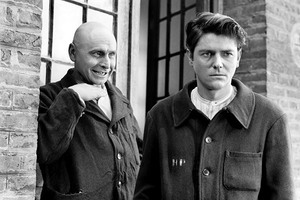 Head Against the Wall
by Georges Franju (1959)
Eyes Without a Face (1960) by Georges Franju, a former documentarist, is one of the top ten films in the world, according to Guillermo del Toro. The sensation of loss, the madness of vulnerable love that clings to life, are themes that torment the director. In Head Against the Wall, the tragic story of a young man locked up in an asylum by his father, hits him right in the heart.
Viridiana
by Luis Buñuel (1961)
Merciless, this "sardonic dissection of the pitfalls of bliss and charity" is a motif regularly revisited by Buñuel. An approach that the Mexican is passionate about, and which he readily mentions.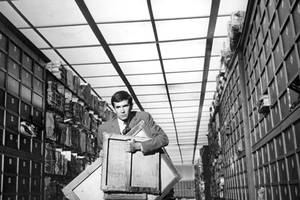 The Trial
by Orson Welles (1962)
For del Toro, Orson Welles is not the author of a single masterpiece, but of at least five; The Stranger (1946), The Lady from Shanghai (1947) Othello (1951), Falstaff (Chimes at Midnight) (1965), F for Fake (1973), and, of course, The Trial (1962).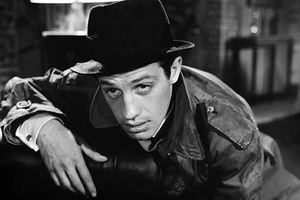 Le Doulos – The Finger Man
by Jean-Pierre Melville (1963)
You can bet that Le Doulos – The Finger Man, a gripping thriller with an exceptional cast, counts among the top flicks of del Toro, an admirer of the French crime film master.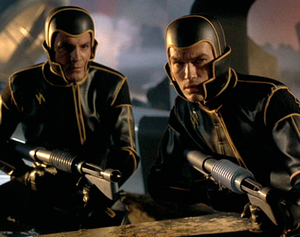 The Planet of the Vampires
by Mario Bava (1965)
He admires this "great visual stylist of the genre" for his use of primary colors, the atmosphere of his films, the lenses and angles used, and the finesse of his evocation of childhood anguish. Cronos (1993) and Crimson Peak (2015) were openly influenced by the work of the Italian.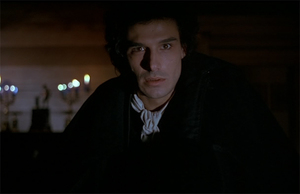 Mysterious Encounter
by Pupi Avati (1996)
This is one of the Mexican's favorite movies; he finds the story of a seminary student abandoning the religious order for the love of a woman, the very essence of a narrative that is "full of anguish, subtle and well-referenced." The quintessential Italian horror film.
Charlotte Pavard