« Look for other paths »


---
PostED ON OCTOBER 13 AT 7:48 PM

---
In a brilliant Master Class, Alice Rohrwacher recounted her discovery of the cinema and her repeated faith in "the independence of thought".
On her relationship with the cinema:
"Why the cinema? I would like to respond with words borrowed from filmmaker Larissa Shepitko. She once said that she liked a lot of things, but that she was a specialist in nothing. It's a bit like making films: you have to know how to be a jack of all trades. Cinema brings things together. It is a meeting place."

"My family and I lived in a very isolated way. We had a television, which was monopolized by my parents. It was with them that I discovered 1900 by Bertolucci. But we were so isolated, that to go to the movies, it was not easy. Especially since in the 1980s, the movie theatre was in crisis in Italy. When I had the opportunity to live in a big city, I could go see films more often."

"The first time my parents took me to the movies, I was very excited. I can say that my first cinema experience kind of shocked me. I experienced great deprivation as a child, then a great love as an adult. It was the biggest novelty of my life, even though cinema already had a grand history behind it."

"Breathless is the first movie that blew my mind. I discovered then that there are many other possible ways to tell stories. There are unknown territories from which you emerge with a memory, an experience that gives the impression that you have already lived it. I like to look for other paths, but I try to never jump into the void."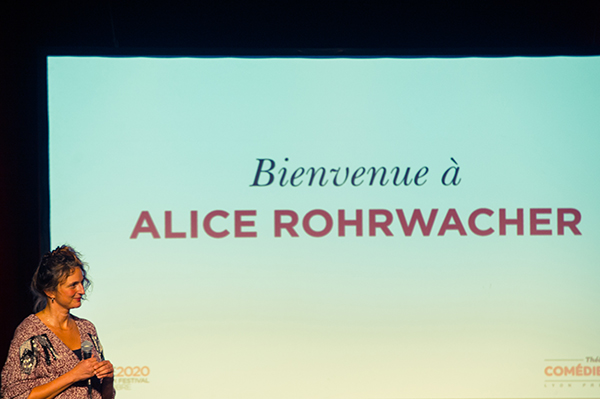 Copyright Institut Lumière / Loic Benoit

On Corpo Celeste:
"This movie was a big coincidence of a lot of inexplicable things. I had started working in the theatre and enjoyed writing a lot. I wanted to make a documentary, but since I felt reality was overly aggressive, I decided to create a fiction. I was so sure that I would never be given the money to make it happen, that I wrote it very freely, without even feeling obligated to follow the dictates of script. It was very literal. We finally got the money, and I was scared because I had never filmed before. But I felt a certain confidence around me, and I moved forward."

"I wanted to talk about how you learn catechism. I come from an atheist family, but since I have always been curious about what it is, I signed up. I was very surprised because in an Italy plagued by 'Berlusconian' culture, I realized that we were using the same codes as television to teach the sacred. With fiction, we could get even closer to reality. What I like about the first movies is that they're imperfect. These are films that that are searching."
On The Wonders:
"After Corpo Celeste, I wanted to make a film about the moment when we change our perception of our family and we manage to have compassion. I wanted to tell a fairy tale about a young girl who meets a fairy (Monica Bellucci, who plays a TV star). Thanks to the love from this star, she is able to change her opinion of her father. It's a film that is related to my life, but it's not autobiographical. I wanted to recount this moment when we understand the choices our parents made. Thanks to this film, I could confirm that the people who constituted the team for my first film were very important to my work. We've become a team."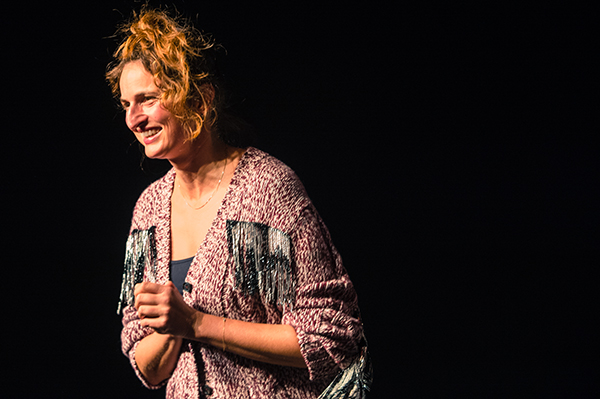 Copyright Institut Lumière / Loic Benoit
On Happy as Lazzaro:
"After The Wonders, I found myself in a period where I was against this idea of a character who absolutely has to change to suit the codes of the script. But in my life, the good people I have met have not changed. I wanted to make a film about someone who doesn't change, but whose world is changing. And most importantly, someone who we can recognize, but we cannot relate to- a mysterious character. Someone who does not question his identity or his destiny, but who looks, observes. The result was a film about the possibility of being a good person. It is also a film that wants to restore responsibilities. Because there are those who experience history, such as peasants. And then there are others."
On her choice to begin her films with scenes plunged in darkness:
"When I made Corpo Celeste, I wondered what relationship to have with my audience from the first scene. I thought it would be interesting to start the film in the dark to involve the viewers, to encourage them to create an image. Then, a light takes us into a story. It's a bit like a game: you open your eyes and find yourself in a film."
On her use of film:
"With film, you can't control everything. This is what is beautiful. It's like the difference between going to the movies or watching a movie at home. On the sofa, we can take breaks, while at the theatre, we have to let ourselves be carried away by the timing of the film."
On the political aspect of her films:

"I have a political vision for what I'm doing. Lazzaro, for example, talks about peasants, who are victims of history, and who can never change that. In 1900, we had the illusion that we could change history. I am very pessimistic, but I continue to believe with optimism. I do not subscribe to any party. My country is going through a moment of very strong racism. Even when Italy was fascist, it was not racist. The only thing I can do is produce images that can produce independent thinking. On the other hand, I do not know if there is a political movement in Italy that likes the independence of thought. My wish is also to work so as not to fall victim to a temporary power which hinders the creation of a world, and to make people think."
Benoit Pavan