---
PostED ON THURSDAY, OCTOBER 19, 2017

---
She has played Nana, Valérie, Veronica, Odile, Natacha, Suzanne, Justine... Candid, clear and frank, and yet as enigmatic and feline as ever, her eyes invariably lined with kôhl, Anna Karina is engraved on film. To further enjoy her presence, the day after her master class at the Comédie Odéon, Lumière will screen an unreleased documentary, a moving portrait of this remarkable and incandescent actress.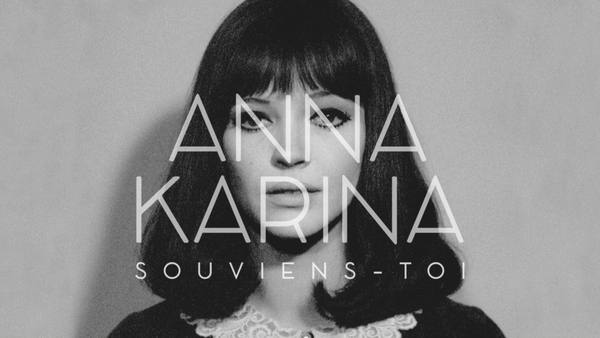 "We always end up resembling our roles... or the roles end up resembling us," she says, still a kid, but already in cahoots with the lens. In front of a camera in a café or a movie theater, Ana Karina talks about her career as an actress, but also as an accomplished singer, filmmaker and writer. A child left to her own devices, a runaway, she falls in love with Louis Armstrong's music, discovers Charlie Chaplin, finds escape in cinemas before leaving Denmark, still a minor at the age of 17. Arriving in Paris, she "falls crazy in love" with the city.
Spotted on a terrace in Saint-Germain-des-Prés, she became a model. "She was very dirty, but had an extraordinary look in her eyes, which devoured the people around her," remembers the woman who signed her first contracts. Coco Chanel will find her stage name: Anne Karin Bayer becomes Ana Karina… In a bathtub, touting the merits of a soap for an advertisement, Jean-Luc Godard discovers her. He sends her a telegram and summons her to meet with his producer, Georges de Beauregard. "I'm going to shoot a movie called Breathless and I'm looking for someone who will undress... it's a small role," she says. "Since he looked so weird with his dark glasses, I said 'Oh, no, no.' and left."

Eight months later, Jean-Luc Godard calls her back to entrust her with her first role in The Little Soldier. On the last day of the shoot, he slips her a little note: "I love you. Meet me at the Café de la Paix, in Geneva, at midnight." The passionate portrait of an accomplished artist and a free woman who "radiates big-time."

Rébecca Frasquet
---
DOCUMENTARIES/ANNA KARINA
Anna Karina, souviens-toi by Dennis Berry (54min)
Thursday 19 at 7pm - Villa Lumière
In the presence of Anna Karina and Dennis Berry