Life by instinct


---
posteD ON OCTOBER 13

---
In five films, François Truffaut shot a unique oeuvre, portraying the life, in real time and over twenty years of a character whose name today belongs to the world heritage of cinema: Antoine Doinel!


From the first few lines of each film, Truffaut gave us a glimpse into the evolution of his cinema double, played by the luminous Jean-Pierre Léaud.


The 400 Blows (1959)

"Here suffered poor Antoine Doinel, unjustly punished for a pin-up that fell from the sky..." writes Antoine Doinel on the wall of his classroom where he has just been punished for having altered the photo of a beautiful girl, in the middle of class. Antoine is twelve years old. His adventures as a boy who is always running around, chatting with his friends, and cultivating a serious ability to imagine his life, despite always being caught up in a duller reality, have begun. From that point on, Antoine Doinel is a famous character.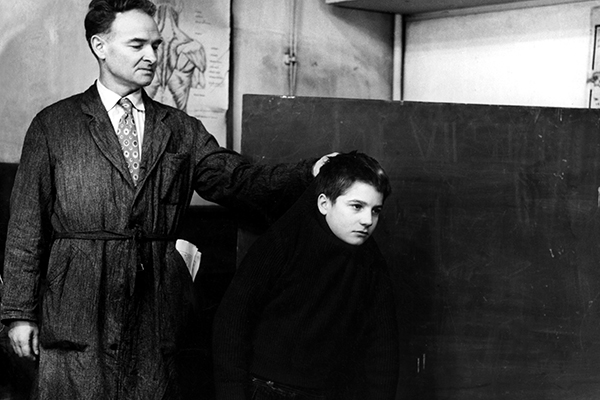 Antoine & Colette (1962)

"I'm surprised I didn't notice her before," says Antoine to his old friend as they leave a concert where he has just spotted the very pretty and assertive Colette (Marie-France Pisier, in '1960s emancipated' mode). Antoine is seventeen years old and works, but most of all he runs around Paris with the light and energising spirit of a love conquest.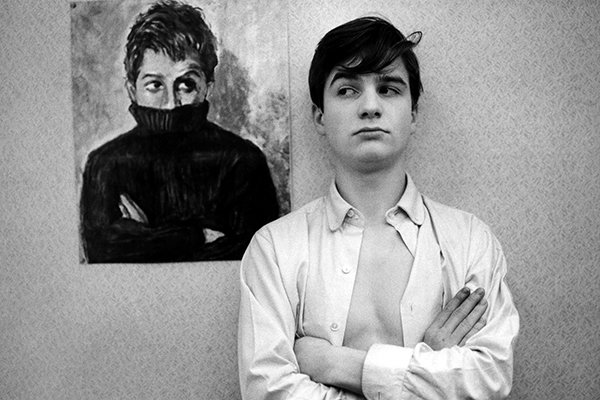 Stolen Kisses (1968)

"Doinel, which one is it?" " That's me, why?" answers Antoine, twenty-one years old, imprisoned by the army while reading Balzac's The Lily of the Valley. Later, he would repeat, thirty-seven times in front of his bathroom mirror, "Antoine Doinel! Antoine Doinel! An-toine Doi-nel! An-toine Doi-nel!" ... before deciding that it is time he choose between a young girl who is very much marriage material, Christine Darbon (Claude Jade, innocent and perceptive), and a woman, the gorgeous Fabienne Tabard (Delphine Seyrig, a mythical swan) whom his fanciful mind would like to win over.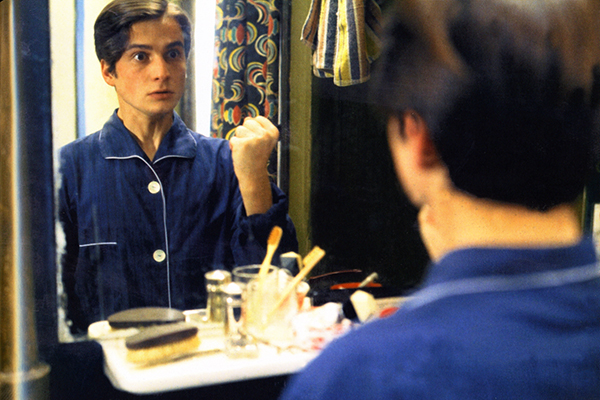 Bed & Board (1970)

"Excuse me, I'm late," exclaims Antoine, twenty-three years old, as he quickly kisses his young wife, Christine. The days of the conquest have given way to ho-hum days of marriage and the idea that real life is probably not magical enough for a Truffaut-like temperament, which would prefer to live with zero dead time, like a perpetual missile in the night. Doinel is the young man with the fine physique, ready for the chase, always heading in the direction of his next love.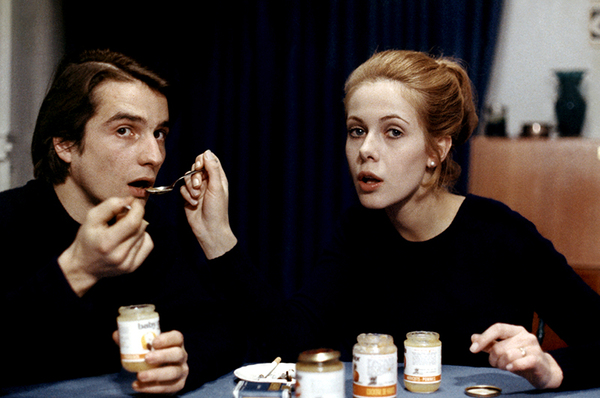 Love on the Run (1979)

"Was I sweet? I don't remember any of it... From now on, I'm going towards chastity." Antoine, thirty-three years old, escapes from the bedroom and from Sabine's arms, with whom he has just spent the night. This is the final part of the Doinel saga, a time for memories, a time to commemorate the women who are still there: Colette, Christine, Liliane and Sabine... It is also time to praise them for their relations with Doinel, who, as a man who loved women, cannot forget them and in the end, even tends to listen to them.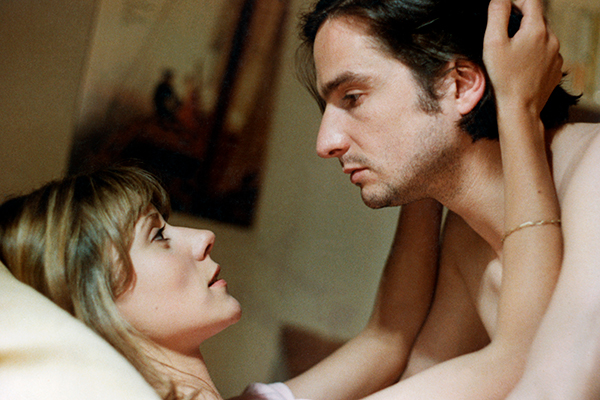 Virginie Apiou
---
Screenings
The 400 Blows (Les 400 coups, 1959, 1h39)
Pathé Bellecour Thu14 9:15pm | Lumière Institute Fri15 4:45pm
Antoine & Colette (Antoine et Colette,1962, 30min)
Lumière Terreaux Fri15 9:45pm screened before Stolen Kisses

Stolen Kisses (Baisers volés, 1968, 1h31)
Lumière Terreaux Fri15 9:45pm
Bed & Board (Domicile Conjugal, 1970, 1h37)
Villa Lumière Wed13 8:45pm |Comoedia Sat16 11:15am

Love on the Run (L'amour en fuite, 1979, 1h34)
Cinéma Opéra Thu14 4:30pm | Lumière Terreaux Sat16 5pm
Not previously screened MK2 4K restorations by the laboratories of Éclair Classics, L'Immagine Ritrovata and Le Diapason, supervised by Guillaume Schiffman, director of photography, assisted by Éric Vallée, with the support of the CNC and OCS.

Re-released in theatres and on video in December 2021 by Carlotta Films