---
PostED ON OCTOBER 11 AT 6 PM

---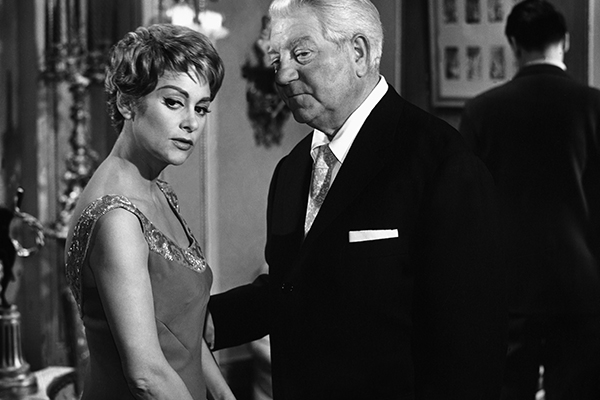 "I'll show him who Raoul is." "When we send you morons into orbit, you won't stop spinning." After whetting festivalgoers' appetites at the opening ceremony with the hilarious, biting lines of Tontons flingueurs, master Audiard once again delighted moviegoers this Sunday at the Pathé Bellecour. On the menu of the day, penned by the most famous dialogue writer of French cinema: The Counterfeiters of Paris and The Swindle, introduced by director Jacques Audiard and his nephew Stéphane, respectively son and grandson of the dialogue king, who would have blown out his 100 candles this year. "We are all Audiard kids. I am very moved that, thirty-five years after his death, we have come together to honour his memory ", declared Stéphane Audiard, a few minutes before the famous "Tontons" seated themselves at the table of the Halle Tony Garnier.



Albert Simonin, a crucial figure in Michel Audiard's career


In front of a large audience Sunday morning, Jacques Audiard paid tribute to his father's "partners in crime", starting with writer Albert Simonin, author of the "Max le Menteur" trilogy adapted for the screen, which would become Hands Off the Loot, The Counterfeiters of Paris and Les Tontons Flingueurs (Monsieur Gangster/Crooks in Clover), comedy thriller classics. "Albert was a crucial figure in Michel's career; there was a before, and after. He gave him a kind of freedom of writing, of tone, and introduced him to a certain type of comedy. The Counterfeiters of Paris also marks the end of a collaboration with an actor (Jean Gabin) and the beginning of another with an author (Albert Simonin)".


A few minutes later, Jacques and Stéphane Audiard invited the audience to (re)discover The Swindle, directed by Gérard Pirès: "I saw the film when it was released in 1980, and after that, it disappeared. This film had filled me with enthusiasm for its freedom, especially in filming; it was shot with local farmers," explained Jacques Audiard. He then saluted the performance of the trio of actors: "a Jacques Dutronc in top form, Gérard Lanvin, wonderful in one of his first roles, and obviously Jean-Pierre Marielle!" With The Counterfeiters, accompanied by a Swindle this Sunday morning, maestro Audiard served a feast to the festivalgoers of Lyon.
Laure Lépine