"In Lyon, we realise how much we still have to do!"


---
PostED ON OCTOBER 16
---
For the past three years, Josestxo Cerdan Los Arcos has directed the Filmoteca Española from Madrid. He was in attendance at Lumière to introduce the restored print of That Happy Couple.
How important is heritage cinema in Spain?
When you return from Lyon, you suddenly realise how much work we still have to do! In fact, since my appointment at the Filmoteca, we have been working on a project for a law that would finally consider that film libraries are also museums and that, as such, they should be considered as places of historical heritage. We conserve an incalculable number of objects, including two cameras that belonged to the Lumière brothers...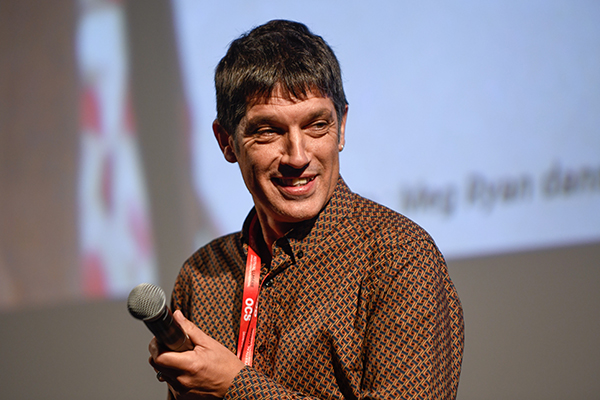 © Romane Derbelen - JL Mège

What restorations have you worked on recently?
We have helped bring back to life singular works such as Asylum (Manicomio), the first live action film by the great Fernando Fernán Gómez (1921-2007), also the main actor in That Happy Couple. This summer, for the first time, we showed La Réponse du destin, a silent film by André Hugon (1886-1960), shot in France in 1926 and based on a Spanish novel.
Could it have been included in the Lumière lineup?
I think so - we had sent the film with this hope, but maybe next year? The reels appeared in the Canaries and we don't know the mystery behind it! But that is often the starting point for our work. In the same odd way, an eight-minute short film with sound by María Forteza, who could be the first female director in the history of our cinema, was brought to us. Finally, we are collaborating with the centre of Calanda (Aragon), Luis Buñuel's birthplace, on the release of four popular films that he produced for " survival " reasons, demanding that his name not appear in the credits.
Interview by Carlos Gomez