a human spirit
---
PostED ON OCTOBER 12

---
The philosopher has always thought of the cinema as an instrument for discovering the world and its beings. Notably in his famous documentary, Chronicle of a Summer.

'Le cinéma, un art de la complexité' (Nouveau Monde editions) brings together over six hundred pages of Morin's impressions of the world of cinema. Unpublished writings or those published between 1952 and 1962 reveal how much cinema corresponds to the spirit of Morin, a man who has never ceased to link the human being to everything around him. For the smiling philosopher, now a hundred years old, cinema is man in his complete truth: that of reality, and that of his imagination. How does the other think? How does he live? Cinema is one of the ways to attempt an answer. Morin, an adept of trans-disciplinarity, seems to have found, through the cinema, his personal way of linking his thoughts and existence to the world. Everything is important: the films, the actors, the filmmakers, their ideas, notably on love, first experienced in the cinema as an idealised goal, then, as one gets wiser, it becomes a fascinating problem filmed by Ingmar Bergman, Federico Fellini, or Michelangelo Antonioni.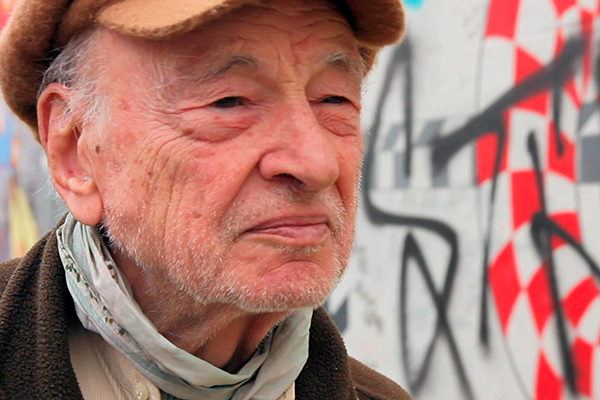 © DR

During the same period as these writings, Morin took action and decided to live the cinematographic experience himself with Chronicle of a Summer, co-directed in 16 millimetres with the documentarian and ethnologist Jean Rouch in 1961. This so-called "cinéma vérité" ("cinema truth") films a stroll through the heart of France of the era. Appearing on screen, the Morin-Rouch duo, in black and white, and cigarettes, interviews ordinary people in a natural yet deeply interested manner. "How do you live? How are you getting along in life?" are some of the simple questions asked by the two directors, requiring complex answers. They take the social experiment even further by asking a young woman to take the microphone and go out into the street with a simple question: "Are you happy?" With live sound, the French, with the poignant phrasing of another era, answer in a multitude of ways.

Chronicle of a Summer is, like its creators, a film of complexity, but it is a perfectly understandable complexity. In the closed world of professional actions, employees denounce foremen who harass them in a truly disgusting way. And then a young man from Africa talks about his life in France with a magnificent gentleness, even though his living conditions are very tough. Life in France, in working Paris or in sunny Saint-Tropez, the two cities where the film is shot, is the great subject of Chronicle of a Summer, where French people and foreigners are led to talk to each other, to exchange ideas, in total harmony with our times.
Virginie Apiou
---
Screenings:

Chronicle of a Summer de Jean Rouch et Edgar Morin (1961, 1h31)
Lumière Terreaux Tue12 10:45am| Lumière Institute Thu14 2:45pm | Comoedia Fri15 10:45am

We regret to inform you that Edgar Morin's appearance at the Lumière festival has been cancelled. However, the screenings of Chronicle of a Summer are maintained.