Cops and snitches
---
PostED ON OCTOBER 13

---
Rediscovering Bob Swaim's thriller involves recognising that the vision of the police before its release was terribly dated. The director discusses the particular context of its creation.
In the history of the French crime thriller, La Balance is a milestone, a work that defines a before-and-after in how to tell a story about cops on screen. Writer and historian Jean-Ollé Laprune, author of a recent book on the subject (Le cinéma policier français, 100 films, 100 réalisateurs, Hugo Image), considers La Balance to be "the missing link between Robin Davis's The Police War and Bertrand Tavernier's L.627".
Released in 1983, La Balance is the work of the 'most French' of American directors, Bob Swaim, a man who arrived in France twenty years prior to study anthropology with Claude Lévi- Strauss. "Like all American kids, I liked to go to the movies, mostly to see Westerns, but I was not a cinephile. Cinephilia is a French invention", laughs Bob Swaim.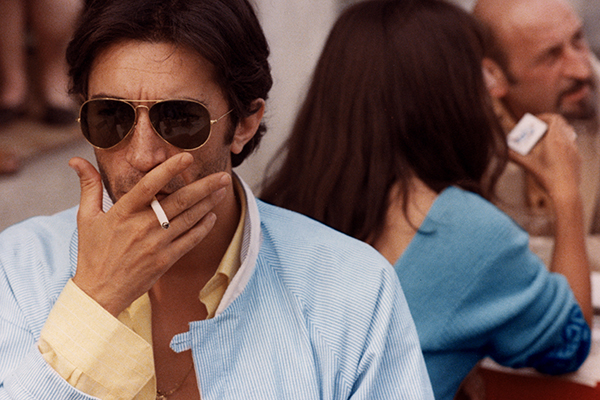 La Balance, 1982

"I grew up in San Fernando Valley, where a lot of Hollywood crew workers lived." The neighbour of his parents was a head editor and his best friend's father was a stuntman. "I might as well say that I was surrounded by it, but I had no idea what an important role cinema would play in my life when I landed in Paris."
Visiting the Cinémathèque was transformative. "This might make you laugh, but I only went there after my classes to further delay the moment I had to return to my tiny 'maid's room' that had no heat. It also allowed me to save money because the admissions ticket to Chaillot - 1 franc and 1 cent! - cost me less than a coffee in the very expensive bistros of the 16th arrondissement."
Very quickly he discovered the cult following devoted to auteurs in France: "I knew John Wayne, but at the Cinémathèque I learned who John Ford was!" Then one day, Raoul Walsh was invited to Chaillot and the young Swaim heard people like Bertrand Tavernier and Pierre Rissient marvelling at "the art of Walsh". Exalted, Swaim left Lévi- Strauss and enrolled at Louis Lumière "where my life changed", he says.
During these years of initiation, he penned a series of short films that were well received at numerous festivals. At the Artistes Associés - which still has a Paris office - where he got a job as a reader, he met François Truffaut, "who offered me the blank film scraps from Stolen Kisses, allowing me to shoot my first short". In the mid-70s he met producer Joel Foulon and directed his first feature film, a thriller right off the bat, The Night of Saint-Germain-des-Prés based on a work by Léo Malet. "I sent the script to Michel Galabru for the role of Nestor Burma, but he ignored me until Bertrand Tavernier, who was familiar with my films as a student, reassured him and urged him to accept", says Swaim, who adds he will be grateful to Tavernier "for life".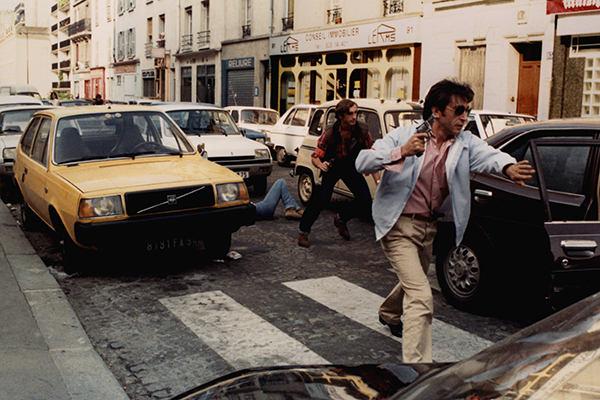 La Balance, 1982

The success of The Night of Saint-Germain-des-Prés was significant, and it opened to favourable reviews, but the box office receipts were inversely proportional. Bob Swaim then entered a period of professional "as well as emotional" turbulence, which at least had the advantage of giving him ample free time. During one of the many Parisian parties he attended, he met a police commissioner who introduced him to a colleague, Mathieu Fabiani. "He looked more like a thug than a cop to me", jokes Swaim. Fabiani claimed that French crime thrillers were off the mark and did not convey the reality of the job. After striking up a friendly conversation, Fabiani invites the director, on the lookout for a subject, to experience his quotidian.
Fabiani is not a clerical cop. He works in the territorial brigade where his task is to create networks by recruiting informants. The director is fascinated by what he discovers, letting the ethnology student in him take over. "I arrived in the morning and left in the evening, like them." His interest is so keen that he spends a year in full immersion. After a while, Fabiani and his colleagues forget about Swaim's presence. "I was becoming part of the furniture and they started to drop the 'good manners' they had initially shown". So the interrogations veer towards crude language and intimidation, which Swaim would soon transpose to his film with astonishing realism. Before La Balance, the public had never seen anything like it. Likewise for the brutality shown by his on-screen officers, portraying the new-found difficulties that our cop friends faced in maintaining order in entire neighbourhoods overrun by drug trafficking, not yet designated as "no-go zones".
At this stage, Bob Swaim has set the scene and outlined the context of his future feature film. But he believes he has not yet found the story. It would take shape during a dinner party where Fabiani (who would eventually become his co-writer) introduces him to a prostitute who gives him information. "She had a small heart tattooed on her arm and started crying when she told Fabiani about her boyfriend, saying, 'We have to save him'. This upset me, giving me the premise of my film. The plot wrote itself."
All that remained was to find funding. "The first two producers I met, young guys, broke me," recalls Bob Swaim, still hurt. "We were supposed to sign after the screening of The Night of Saint-Germain-des-Prés that I had organised for them. But over lunch, they called me a has-been. I couldn't eat a thing, as you can imagine. I had left my daughters in the morning, telling them, 'Daddy has found a job'. I was devastated."
After taking time to digest the insult, he goes back out to hunt for producers. He decides to go see those considered "the best" at the time… "Cheekily", he approaches Georges Dancigers and Alexandre Mnouchkine, two of those old historic Russians who have done so much to promote French cinema. At Films d'Ariane they had produced all Philippe De Broca's films. "They liked the subject, understanding the risk it represented; the main roles were given to little-known actors, except for Nathalie Baye. When Maurice Ronet came on board, he was the headliner they felt was necessary for the movie's promotion."

Initially, Swaim had to accept that Dancigers and Mnouchkine would impose a large part of their usual team of crew members on him. "Besides that, every day they were the first to arrive on the set. And the last to leave. Total involvement. The adventure was fun for them. They seemed relaxed", he recalls. Only after the fact would Bob Swaim understand the reason for his backers' laid-back attitude: "They told me that they had earned so much in the previous years that, for tax reasons, it was advisable for them to lose a little money with me." But the opposite happened. Upon release, La Balance caused a minor social phenomenon and earned 5 million in box office sales. Eight César nominations ultimately rewarded the venture. Bob Swaim won Best Film, while Baye and Léotard were named Best Actress and Actor.
"People attribute the success of La Balance to its realistic portrayal of the police. But I think it was the love story between Nicole and her 'Dédé' that appealed to the general public. It was a film that the French went to see as a couple." The relationship between Nathalie Baye and Philippe Léotard benefited in part from the affinity they had in life. "Certain people had told me 'You're crazy to put them together, it's going to backfire'. I was convinced of the opposite." Yet Swaim would experience a profound moment of doubt… He had proposed the role to Léotard a year earlier. The actor, who was struggling with his addictions at the time, had promised Swaim that he would arrive on the set sober. The truth is quite different. "One day, I invite Philippe to see the rushes of the first interrogation scene. I said to him, 'Do you see the guy on the screen there?' There's nothing in his eyes, his gaze is blank. He's not there!" Philippe, whom I had known well for a long time, started to cry. He got his act together and from then on there were no further problems. It was not by accident that he won the César award!"
Seeing La Balance again, a film so rich and dense, also provides an opportunity to witness a colossal acting performance, at the heart of a film whose visionary look at the world of the police in the 1980s remains disturbingly relevant today.

Carlos Gomez
---
Screenings
La Balance by Bob Swaim (1982, 1h40) Restoration TF1 Studio
Pathé Bellecour Wed13 8pm | UGC Cité Internationale Thu14 8:30pm | Lumière Institute Sun17 2:30pm