by

Géraldine Boudot




---
PostED ON OCTOBER 10

---
Actress, screenwriter, and later the only woman producer and director of the era, the great Ida Lupino (1914-1995) is commemorated through screenings and two documentaries, Gentlemen and Miss Lupino, and Ida Lupino, la fiancée rebelle d'Hollywood by Géraldine Boudot, who comments below on the career of this somewhat forgotten modern genius.


"Ida Lupino exhibited a strong character from childhood and began writing her shows at the age of 8. She was a young girl trained in the classics, whose parents were both actors, and whose ancestors all hailed from the world of entertainment. She attended the Royal Academy of London at an early age, performing all the English classics and acquiring a thorough knowledge of Elizabethan theatre before obtaining her first film roles in England and then in the United States.
She asserted herself early in her career, not for temperamental, but for artistic reasons. She was offered roles that she thought were a bit silly and she began turning things down, while Paramount was offering her a golden bridge.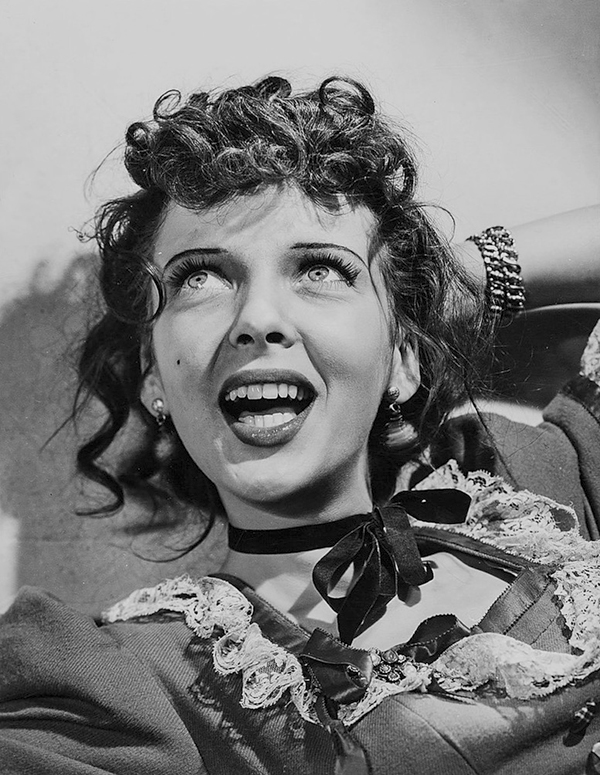 Ida Lupino
The first film in which she was credited as a director was by 'chance'. She had co-written the film, and when the director fell ill, the consensus was that she was the most appropriate person to direct it. So, she got behind the camera to make Not Wanted (1949), the story of a 'daughter-mother' who struggles with her conscience and her guilt, as would often be the case afterwards, with taboo societal subjects such as rape or bigamy. Not Wanted was very innovative and successful, which provided Lupino with her first steps towards becoming a director. I like the viewpoints she portrays, because you can feel that it is personified and sense the empathy she feels for her characters, as a director and her way of thinking, placing the viewer at the heart of the dilemma.
I really like her use of sound, which is sometimes completely disjointed and distorted, and which helps us enter the interiority of the characters. In terms of the subjects she deals with, the male characters are touching in their vulnerabilities.
Interview by Charlotte Pavard
---
Ida Lupino, la fiancée rebelle d'Hollywood by Géraldine Boudot

Villa Lumière Sun.10 2:30pm

Gentlemen and Miss Lupino by Julia and Clara Kuperberg

Villa Lumière Sat.16 6pm