---
PostED ON OCTOBER 14 AT 10:04 AM

---
A guest of the festival, rapper-writer-director Abd al Malik once again takes up residence in the hometown of cinema. Introducing ten films for Lumière 2020, this Audiard fan does not shy away from his enjoyment of paying tribute to the king of dialogue.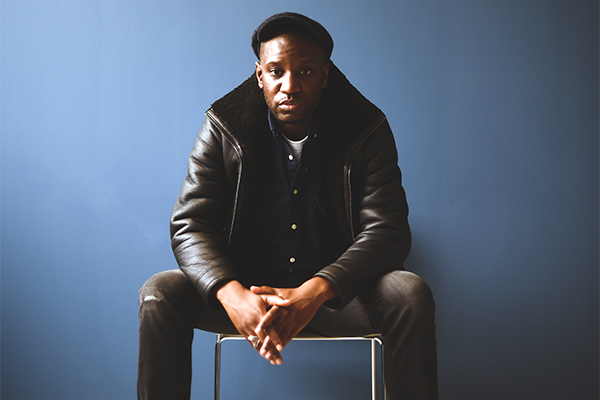 Copyright Institut Lumière / Olivier Chassignole
On the occasion of Audiard's centenary, you will be introducing several films written by the genius wordsmith (Maigret and the St. Fiacre Case, Let's Not Get Angry, The Inquisitor/The Grilling, The Professional). What is your relationship with the cinema of Audiard?

As a child, I discovered his films on television; it's fabulous to (re)watch his films on the big screen. When you say Audiard, the first thing I think of is the language- he is a great poet to me! He is often associated with slang, but there isn't that much of it in his films. Above all, it was about his highly colourful language, his impactful words; he was the master of what we call the punchline today. Through these screenings, we also realize the richness of an event like the Lumière festival, which defends heritage cinema.

You, who knows Audiard's cinema inside out, which films would you recommend to novices? What is your favourite Audiard line?

Classics like Tontons Flingueurs and Let's Not Get Angry, as an introduction. And then there is what I call the more crepuscular, darker films, like The Inspector/The Grilling. As for a favourite line, the choice is difficult, but I would say: "Morons, they dare everything, that's even how we recognize them" from the Tontons Flingueurs or "When we send you morons into orbit, you won't finish spinning" from Pacha!

In 2014, you directed your first feature film, May Allah Bless France, an adaptation of your eponymous autobiography. What film project are you currently working on?

I am in the process of preparing my next feature film. The writing is finished, and the shooting should begin shortly in Alsace. This film is about the power of literature: how literature can save us, especially when we come from a difficult neighbourhood. In any case, it saved me!

Laura Lépine