daylights out of me!
---
PostED ON OCTOBER 15

---
Three fabulous Japanese horror flicks guarantee a night of thrills and chills!

The Japanese know how to do fear. There was the 'cinema of the atom', in the wake of the bombings of Hiroshima and Nagasaki, embodied by the Kaiju, the movie monster, inaugurated by mythical Godzilla. And then, closer to us sprang up other creatures who gave us the creeps- even if they sometimes had valid reasons to claim their due. To this point, Sadako, the witch of Ring, with her hair covering her eyes, springs from the television set, and heralds a new era of the Japanese horror genre, whose realism is conducive to dread.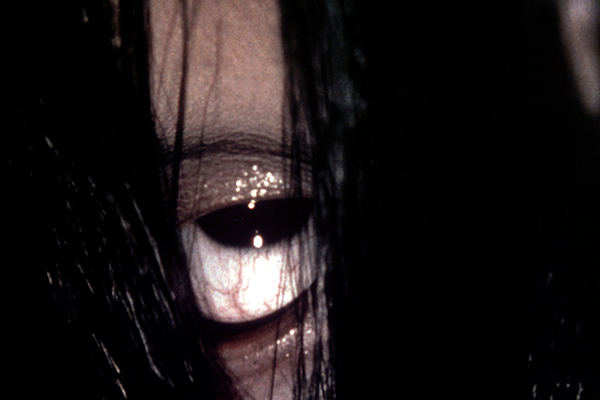 Ring, 1998

Hideo Nakata was the master: Dark Water and its ghosts also offers a perspective on the alienation in Japanese society today. With Audition, the jack-of-all-trades Takashi Miike delivers a major work that tells of the revolt of an abused woman. We do not know what is most disturbing there: the spectacle of slow torture or a big jute sack shaking with strange jolts. After all, perhaps the worst horror is the one you imagine. Goodnight!

A. F.
---
J-Horror All-nighter
Lumière Institute Fri15 midnight


Ring by Hideo Nakata (Ringu, 1998, 1h36, Prohibited for children under 12)
Audition by Takashi Miike (Ôdishon, 1999, 1h55, Prohibited for children under 16)
Dark Water by Hideo Nakata (Honogurai mizu no soko kara, 2002, 1h41, Prohibited for children under 12)
4K restorations and theatrical release of the J-Horror trilogy slated for March 2022 by La Rabbia.