---
PostED ON TUESDAY, OCTOBER 17, 2017

---
"You know Jean-François, it's a day like any other day," Francois Truffaut whispered to Francois Stévenin, who had just shot the great scene of inspired monologue that closed the movie, Small Change (1976).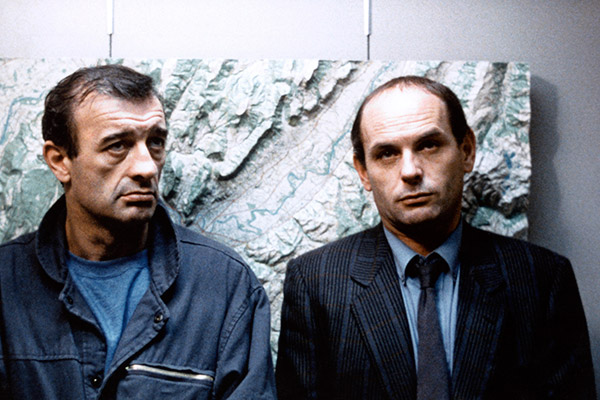 In pronouncing these words, Truffaut attempted to remind Stévenin of the banality of the world; the latter carries in him the perpetual enthusiasm and "anything is possible" attitude of all great self-taught artists. In Small Change, watching Stévenin play the teacher again - lavishing a nobly exalted speech on his pupils, challenging them to embrace the world - is still in a class of its own today. Stévenin is a graceful man, quite different from the norm. He is a refined actor, an original and sensitive filmmaker, haunted by stories of nomadic individuals.

In 1978, Stévenin goes where the wind takes him and directs Mountain Pass, a magical quest, destined toward a wonderful valley. Flanked by the gentle Jacques Villeret, he scales summits and howls German poetry. It is an unpredictable and brilliant adventure; the film is moreover dedicated to the Indians!

Eight years later, Stévenin takes to the road again, teaming up with Yves Afonso for "Double Gentlemen" and is lucky enough to encounter Carole Bouquet. The movie is composed of little conflicts between characters, unaware of what unites them... Love still prevails in 2002, when Stévenin plants his Indian camp in the natural French landscape with Mischka, forming a new duo with all-around actor Jean-Paul Roussillon. Here again, Stévenin explores freedom and the beauty of movement, with solidarity being the only requirement. For the rest, as he says in Mountain Pass: "just let it glide along."

Virginie Apiou
---