at Lumière
---
PostED ON OCTOBER 12

---
Samuel Le Bihan introducing Captain Conan by Bertrand Tavernier:
"Captain Conan is an incredible film; it was my first big role. At the time, I was at the Comédie Française and I only had small roles. We were performing Feydeau's Occupe-toi d'Amélie. One of the main actors, Thierry Hancisse, was injured and I was asked to replace him: I had to learn 300 pages of text in 3 days! Bertrand Tavernier came to see the play and he liked it, so he thought of me for the role of Lieutenant Norbert.
We went to Romania for three months; it was a few years after the fall of Ceaușescu and the country was being rebuilt. But it was complicated, from one day to the next we didn't know if we would be able to shoot. There were a lot of black markets, I remember that the person in charge of the kitchen during the shooting was sometimes followed because he had money on him to buy food at the market. There was also a lot of bad weather at that time, filming was quite an adventure!
Bertrand liked to come and see us in the morning before rehearsals, he wanted to know what we had imagined, what we wanted to suggest for each scene. And then he would adapt it for the shooting and the editing. I loved spending time with him outside filming. I ate with him every day. Bertrand had an infinite knowledge and an incredible love of cinema; I would have dreamed of having a teacher like him in school. He was someone who never talked about himself, his intimacy was told through his cinema. His mode of communication was the cinema. You could feel this love in the way he made films.

At the beginning, I had difficulty playing the character of Norbert- I was a bit of a mad dog, I wanted to act in a more physical way. Bertrand helped me with a lot of patience and affection; he called me "mon lapin" and looked for kind words to help me accept this character. I understand today what a gift he gave me in entrusting me with this role."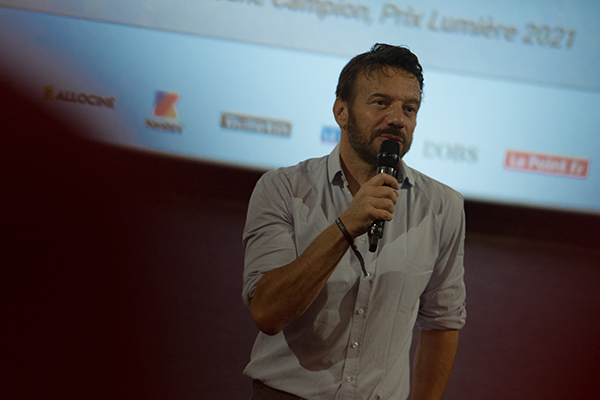 © Loic Benoit

Danièle Thompson introducing The Night Affair by Gilles Grangier:

At the time, Gilles Grangier represented exactly what the New Wave wanted to kill and succeeded in killing: contemptible cinema, according to some critics of the Cahiers du Cinéma, with all the old methods, the old actors and the old clans. Compared to Carné and Duvivier, stars of their time, Grangier was also scorned by the profession because he made several films a year. He was a doer.
The film depicts a Gabin who was 54 years old at the time, but who looks like an old man. What I find fascinating is his twilight quality. While Grangier has often been criticised for focusing only on the story, The Night Affair is a whole mood, a strange atmosphere in which it is fascinating to see the Paris of the era, the case with all of Grangier's films. There is this jazz music that is very present. The film also deals with an issue that was not very common at the time: drugs and addiction. It was a first in French cinema."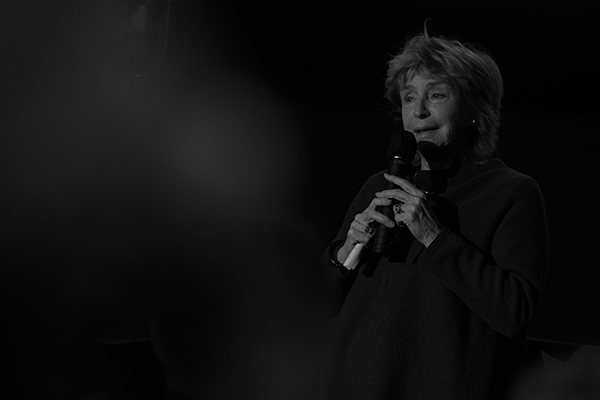 © Loic Benoit

Reported by Laura Lépine, Benoit Pavan