---
PostED ON OCTOBER 14 AT 2:04 PM

---
Jules Dassin's muse, whom he filmed as a supercharged heroine in Never on Sunday, and who became the Minister of Culture of Greece, deserved a tribute in the year of her centenary.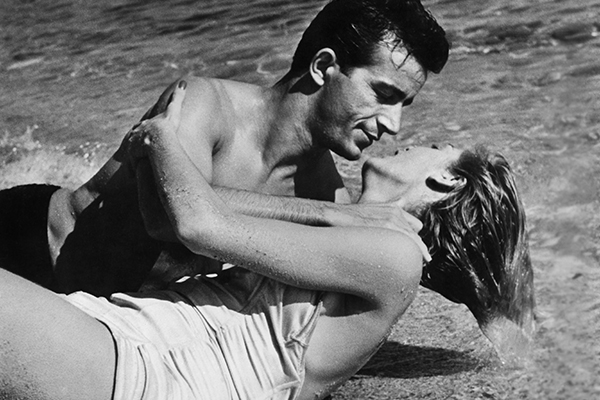 The Greeks respect their monuments. Melina Mercouri (1920-1994) was one of them. For the centenary of her birth (October 18th), the Greek Culture Ministry has declared 2020 the "Year of Melina Mercouri". Lyon, also paying homage to her, wanted to express its shared affinity for a figure who cherished the arts, who became Minister of Culture in the 1980s, after a career that would be well worthy of a biopic.

Three films, among the nineteen she shot during her career, are presented at this edition. Stella (1955) by Michael Cacoyannis, where her talent exploded, silenced those who, when she debuted, deemed her "too tall, too blonde". In The Uninhibited (1965), an atmospheric film by Juan Antonio Bardem, we (re)discover Melina as a solar yet disillusioned character. A marvel. Finally, the public will have the pleasure of seeing Never on Sunday (1960), a comedy directed by the man in her life, American filmmaker Jules Dassin, with whom she shot eight movies. In a gem of a role, Melina Mercouri embodies Ilya, the most famous prostitute of Piraeus, who drives a New York intellectual crazy, played by Dassin himself.

Telling Melina Mercouri's story is also bringing up part of the history of Greece. When she was born in Athens, Stamatis Merkuris, her father, at only 22, was Greece's youngest MP. Her grandfather, Spyridon, was the mayor of Athens. "An incredibly seductive man. Governments fell, kings succeeded one another, but my grandfather's reign continued," she wrote in "I was Born Greek", her autobiography. "He was invulnerable because he was loved. And he was loved because he loved." In this atmosphere and this easy environment, which allows her to grow up carefree, Melina Mercouri understands from age ten that she wants to live in the gaze of others. She steals a dress from her mother and goes dancing in a cafe. But the mother, aware, brings her back. "I received a huge, stinging slap. But it didn't matter. Only one thing mattered to me: people had applauded me."

As a teenager, she quickly takes off. Her father and grandfather, each having left his wife for an actress – you can't make this stuff up – so nothing is holding her back. She wants to do theatre in Athens, but without much success. A little later, she marries a man from a 'good family'. Cambridge-educated, he takes her to Paris, where she discovers Marcel Achard and the Parisian scene. Pierre Fresnay and a very young Yves Robert put her on stage. And then she hobnobs with the elite intellectuals and artists of the era: Sartre, Colette, Dali, Cocteau. The cinema calls her. Stella gets her an invitation to a competition in Cannes. The film is well received, a sort of Carmen in Greek tragedy mode. Rumour has it that she is in the running for Best Actress, but Melina cries as she listens to the ceremony. A man arrives to console her; an American filmmaker who has come to present a famous thriller, Rififi, which had won the Best Director award: Jules Dassin. "He said to me 'don't cry, you are better than that. And you have a nice walk. And a pretty voice'". They will not leave each other's side. From then on, telling the story of Melina is also telling the story of Jules. He was, for a time, Alfred Hitchcock's assistant before directing commissioned films by MGM for stars like John Wayne and Joan Crawford (Reunion in France) or Burt Lancaster (Brute Force). But McCarthyism puts an end to his career. Dassin is on the blacklist and must leave his country.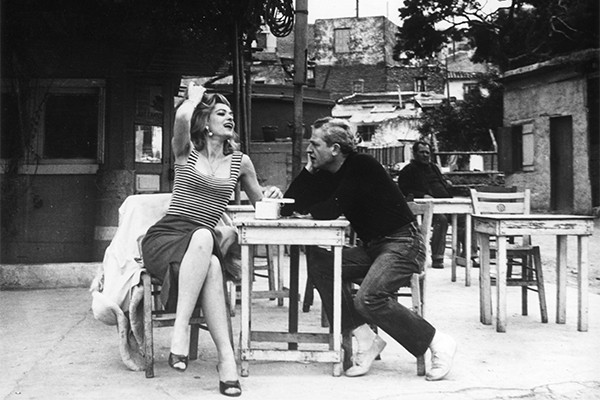 In France, Dassin will rebound, galvanized by the unique charm of his partner. He writes and directs her in her Never on Sunday, which sends them to Cannes, where the film is a hit, thanks to its communicative good humour. The couple sets the night alight at the festivals of the Croisette and the fashionable bouzouki. This time around, no one can take the Best Actress trophy from Melina. She is even nominated for an Oscar. Life is messy and beautiful. And still full of surprises: in 1967, the colonels take power in Greece, stripping Melina Mercouri of her nationality, and it is her turn to flee. She would return, ten years later, as a Member of Parliament, then as Minister. She could well become a monument. It would be rightfully hers.
Carlos Gomez
SCREENINGS
Stella by Michael Cacoyannis (1955, 1h33)
Lumière Bellecour Sun. 11 5 pm | Pathé Bellecour Fri. 16 3 pm | Comœdia Sat. 17 10:45 am

Never on Sunday by Jules Dassin (Pote tin Kyriaki, 1960, 1h32)
Institut Lumière Thu. 15 5:15 pm | Villa LumièreSun. 18 2:30 pm

The Uninhibited by Juan Antonio Bardem (Los pianos mecánicos, 1965, 1h34)
Lumière Terreaux Tue. 13 2:45 pm | Pathé Bellecour Fri. 16 3:15 pm