« Sometimes, I feel like Che is with me »
---
PostED ON OCTOBER 18 AT 3PM

---

In great shape, Gael García Bernal shared his genial nature during his Master Class with the audience of the Comédie Odéon. Of a generous spirit, the Mexican director spoke in English about his already-prolific career, bringing up his indignation about the crisis of "migrants: Traveling and migration are part of our DNA."

Awakening

There was something in the air when I started shooting, a sort of political and social awakening. As you know, it's in moments of crisis that real cinema appears. It frees itself; it stimulates something that looks like resistance. Without exaggerating the power that the cinema has to affect us, there are films that have changed my life, which helped me lose the fear of death, including "Memories of Underdevelopment" by Tomás Gutiérrez and "George Harrison: Living in the Material World" by Martin Scorsese.I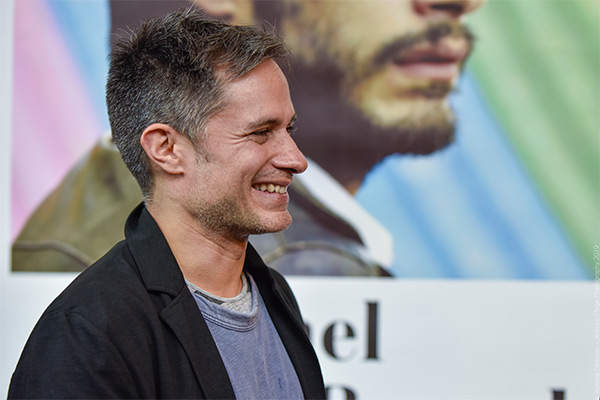 Copyright Institut Lumière / Romane Reigneaud - Jean-Luc Mège Photography


Amores perros (Love's a Bitch), 2000 / Y Tu Mamá También, 2001

On the set of Amores perros, there was an atmosphere of silence and respect, with a very developed sense of typical Mexican professionalism. It was the first filming experience for the majority of people on the set and everything was crucial, a sort of pancreatic experience with an incredible challenge: we were only entitled to one shot. I would like other directors to have that kind of courage. I have never found the same atmosphere on a film set.

For Y tu mamá también, during my second year of theater school, I received a message from Alfonso Cuarón who said that he saw excerpts from "Amores Perros" and asked me to "record a demo for me, only if you like the script." I had never been asked for my opinion that way. We shared everything together, even casting decisions. Alfonso trusted me on the choice of Diego Luna. When Diego arrived, we were rehearsing this scene of shouting in a hotel and everyone believed it. The guests in the room next door shouted, "Don't fight!" That was a good sign, right? This fraternity, this energy that I shared with Diego for years was apparent on the screen, and even today, he is one of the people I work with the best.


The Motorcycle Diaries, 2004

One of the best experiences of my life, an almost mystical journey. We had ten weeks of preparation to get immersed in the characters, for me to work on my Argentinian accent... We met the real family of Alberto Granado, Che... Granado, who was a treasure of a man; he was so proud that we were making the film. One day at a party in Havana, a little drunk, he gave me a tip, "Don't try to imitate our voices, just be yourself, and your journey will prove much more interesting than ours." This advice has been completely liberating. I feel that Ernesto (Che Guevara) is always a little with me at times, although it may sound a bit metaphysical to say that. I sometimes wonder what he would do in this or that situation, like a cousin. This film allowed me to feel at home throughout Latin America, to extend my home; it was such a beautiful period of my life. Walter Salles is one of the smartest people I've ever met.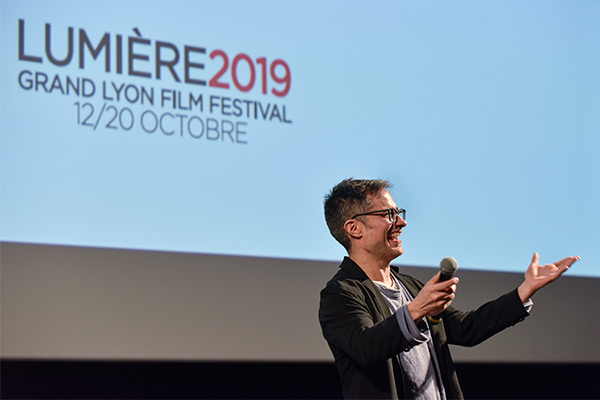 Copyright Institut Lumière / Romane Reigneaud - Jean-Luc Mège Photography

The difficulties of filming Bad Education, 2004

I had just shot The Motorcycle Diaries and I found myself working in a completely different way, with a more classical approach. After being cast, I was surprised to hear that everything I did was shit. As if the idea was accepted at the time that success could only be rooted in pain. But I believe in other kinds of sacrifices, those who give life to others, and I do not adhere to this idea of ​​"no pain no gain," that without struggles you will not succeed. We are too quick to claim that when things are simple and fluid, there is nothing good that will come of it, even in a relationship. Why? From my own perspective, because I enormously respect Pedro, I am convinced that if I have fun, if I'm into it, if I feel joy, I can do good things. Even an experience like Bad Education helped make me who I am.


The Science of Sleep, 2006

All the elements were important in The Science of Sleep, it was a dream for any actor. Michel Gondry wanted us, actors or technicians, to have creative activity on the set, like children playing with playdough. Like a football team, we built something together, with Charlotte (Gainsbourg) or Alain (Chabat). Besides, my daughter loves this movie, she finds the "special effects" amazing!



Charlotte Pavard