Love Affair, or the Case of the Missing Switchboard Operator




---
PostED ON OCTOBER 11

---
The film Love Affair, or the Case of the Missing Switchboard Operator opens with, "I'm sure you're interested in sex. It's a good thing...", phrases pronounced by a little man with a moustache, a kind of ageing sexologist.

Directed in 1967, in what was the former Yugoslavia by Dušan Makavejev, this endeavour is a fascinating work of dizzying freedom. Its topic - what dictatorships do to the brains of those who submit to them - would be rather mundane, if what interested the filmmaker was only the social and political elements of his characters. But in this case, it is through the intimate aspect that Makavejev becomes an activist.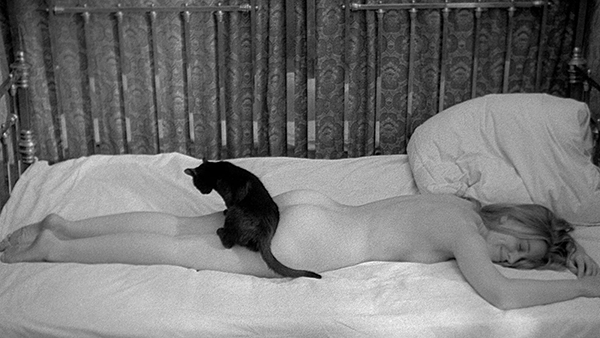 Une affaire de coeur : LaTragédie d'une employée des P.T.T., 1967

What kinds of sexual, sentimental, greedy, lustful beings do we become, when our minds are bombarded with incessant patriotic slogans, campaigns to believe in them, constant dictates of "good behaviour", and prohibitions of all kinds? Makavejev responds to this, filming his character in more neon white than black, portraying a radiant girl as she plays with her black cat in the nude, cooks with phenomenal sensuality or cavorts with her lover. She is faced with the outside world, also spectacular, but it projects a cold verdict, like a corpse being autopsied, from which no miracle will emerge. The sweet-sounding Love Affair, quickly sucker-punched by the foreboding Case of the Missing Switchboard Operator, is an astonishing discovery.

Virginie Apiou
---
Screenings:
Love Affair, or the Case of the Missing Switchboard Operator by Dušan Makavejev (Ljubavnislucaj ili tragedija sluzbenice P.T.T., 1967, 1h09)
Pathé Bellecour Mon11 8:45pm | Villa Lumière Fri15 2:30pm