invites the audience to an American evening with the Corleone clan
---
PostED ON OCTOBER 17 AT 12AM

---
« You're going to have a killer evening! »
The announcement was daring but lived up to its promise. In front of a sold-out crowd at the Pathé Bellecour on Wednesday evening, Nathalie Baye introduced The Godfather: Part III, master Coppola's final instalment of the cult saga, which the actress enjoyed seeing again before the screening at the Lumiere festival. "I am in love with this film, it is spectacular, and the actors are incredible. In addition to the virtuosity of directing, there is also a sensitivity, a truth and skip-deep emotion. Sofia Coppola is wonderful; she is vulnerable and powerful at the same time. It's a real pleasure of cinema for the audience." A beautiful declaration of love that whetted the appetite of the Lyon cinephiles.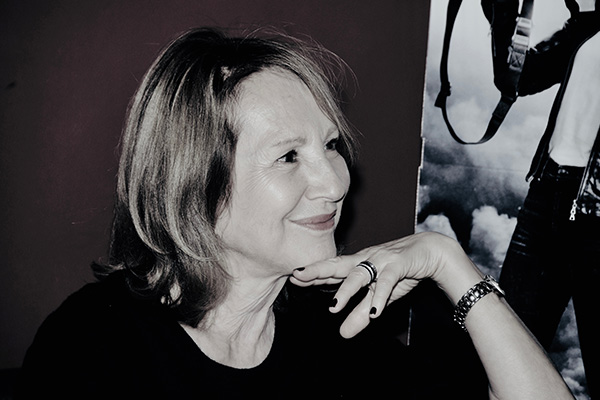 Copyright Institut Lumière / Alan Schoenaeur
For her first visit to the Lumière festival, Nathalie Baye invited the public to spend an evening with the Corleone clan. A nice gift for moviegoers on this tenth anniversary. But it also signaled a return to the land of Lyon for the actress who played Laurence, the teacher in "A Week's Holiday" by Bertrand Tavernier. "She's someone who is close to our heart. We consider her family," confirms Maelle Arnaud, head of the festival's programming. To conclude her first Lumière festival, the actress will return to a place she knows well, the Célestins Theater, to attend Francis Ford Coppola's master class. The actress will then have to leave the birthplace of cinema to join the shooting of the film La beauté du geste by Sylvie Ohayon, who directed the amazing Papa Was Not a Rolling Stone. "I have also just finished filming Garçon Chiffon, the first feature film by actor Nicolas Maury," added Nathalie Baye. A film that seems promising, since its author is none other than the brilliant actor who plays the character Hervé in the series Call My Agent! At the end of her first presentation at the Lumière festival, the actress willingly lent herself to taking photos and signing autographs, promising to return to Lyon soon. We'll be sure to save the date, dear Nathalie.

Laura Lépine