Estelle Wolniewicz


---
PostED ON OCTOBER 16
---
My short bio: Originally from Le Creusot, I moved to Lyon a few years ago to study foreign languages. I am a medical information officer in the pharmaceutical industry. I live in the Monplaisir-Lumière district and have been a volunteer at the festival since 2013.
My favourite filmmakers and actors: Martin Scorsese, Steven Spielberg. I also love Dany Boon, whom I saw from his early days in small theatres in the region.
My favourite film: French Fried Vacation 2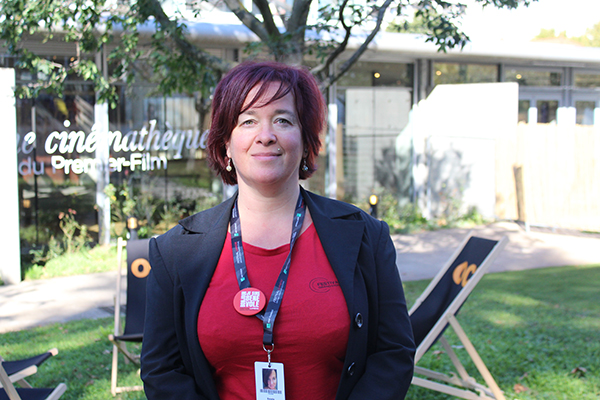 My fondness for volunteering: I wanted to join the team because I was drawn to this event, which is open to the general public and the festival upholds the historical heritage of the Lumière brothers. It's really a gathering of film enthusiasts from all walks of life.
My tasks at the festival: I carried out several types of tasks, from welcoming guests to seating the public for ceremonies, to selling and stocking shelves in the village DVD shop. I also helped to set up the breakfast area and the makeshift dormitory for the Jurassic All-Nighter.
My best memory of the festival: Meeting the actor Antoine Duléry. I accompanied him to a presentation at the Pathé Bellecour. On the way, he saw a poster of Johnny, of whom he is a fan, and he did an imitation for me! He is an actor I adore and a delightful man!

Interview by Laura Lépine