Raphaëlle Billon Keravec
---
PostED ON OCTOBER 11
---
My brief bio: Originally from Quimper, I moved to Lyon in 1989 after my studies in communication. I live in Oullins and work as a management assistant in a pharmaceutical laboratory. I have been a volunteer at the Lumière festival since its creation in 2009.
My favourite filmmakers: I love the films of Ken Loach, François Ozon and the world of Tim Burton. I'm an unconditional fan of Daniel Craig: Casino Royale is one of my favourite films! I also love the actor Viggo Mortensen- I was so lucky to meet him last year at the festival!
My favourite film: The Big Blue, it's a classic.
My taste for volunteering: I discovered volunteering in 2007 in Lyon during the Rugby World Cup. In this context, I worked as a media assistant.
My tasks at the festival: At the festival, I carry out tasks related to welcoming guests. We help the volunteers to receive and guide the festival guests during the screenings.
My best memory of the festival: There are so many! The festival is mostly about meeting people. I particularly remember an event a few years ago, when we were going to welcome guests. I had to wait for Monica Bellucci at the train station, and we were able to talk a little about the festival- it was a great moment! The screening of the film Cornouaille, with its director, Anne Le Ny, is also one of my favourite memories. And as a Breton, it was a very special moment!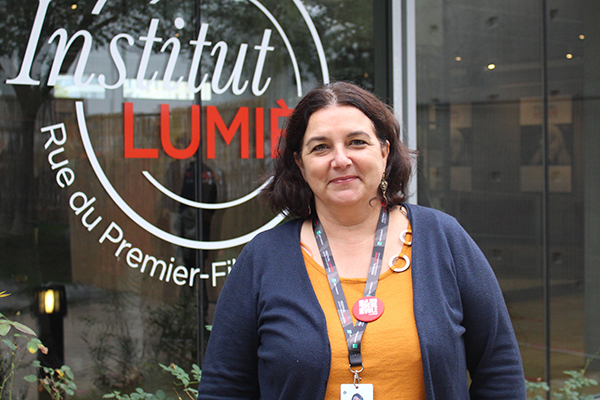 Interview by Laura Lépine