At the circus with Max
---
PostED ON OCTOBER 14

---
The resurrection of a film considered lost: King of the Circus by Max Linder.

The work was considered long-gone; in the early 1990s, the Royal Belgian Film Archive sought to restore King of the Circus, Max Linder's last film as actor and co-director (uncredited). The incomplete, almost incoherent result was hardly watchable. However, this was before the magic of digital technology…Thirty years later, Serge Bromberg of Lobster Films, who tirelessly conducted research, sought to collect the scattered fragments, "from more than ten different sources: three hundred metres of film, i.e., three minutes of film, a thirty-five-minute 16mm negative found in Buenos-Aires, a Ukrainian print, etc."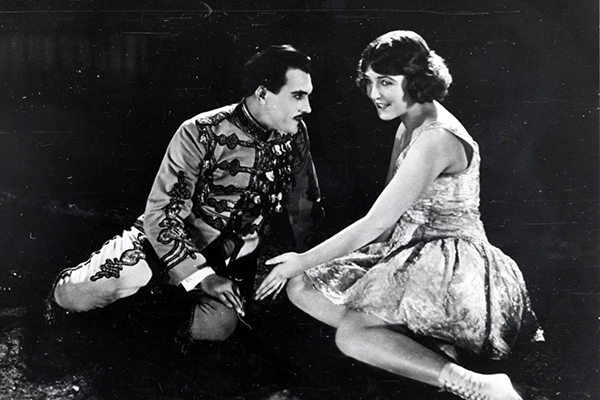 Le Roi du cirque, 1924

The painstaking reconstruction allows us to see today, in optimum conditions, this 50-minute flick, which depicts Max, a young man from a good family being initiated into the joys of the circus, to the great despair of his neighbours, for the love of a beautiful equestrian. Don't miss the laughing fit when the expert fleas wander under the big top...

The filming took place in Vienna, where Max Linder, having returned from Hollywood, was triumphantly welcomed. He shared the bill with Hungarian-born actress Vilma Bánky, who, a year later, would star with Rudolph Valentino in The Son of the Sheik. This restoration-reconstruction marks the beginning, for the Lumière Institute, legatee of the Max and Maud Linder Fund, of the "Linder Project", which will restore the filmmaker and actor to his rightful place among the kings of burlesque.


A. F.
---
Screenings :
King of the Circus by Max Linder and Édouard-Émile Violet (1924, 50min)
Lumière Institute Thu14 11:30am

Restored by Lobster Films with the support of the CNC. Accompanied by Serge Bromberg on the piano and followed by a presentation of the Restoration.