---
PostED ON OCTOBER 15

---
"Once upon a time, a long time ago, a princess was locked up in a golden castle... Young and old alike did not miss the pleasure of rediscovering Shrek, the famous green ogre, on Wednesday afternoon at the Mother and Child Hospital in Bron.

Organised in partnership with the Rêve de cinéma association, the screening brought together many young patients accompanied by their parents and nursing staff: "It distracts us from our daily lives at hospital, it's a great initiative", confided Laura Allirol. At her side, her daughter Tahitia, 4 years old, a fan of cartoons The Horse Spirit and Pat Patrol, is getting ready to meet the hilarious Shrek, who is celebrating his 20th birthday this year.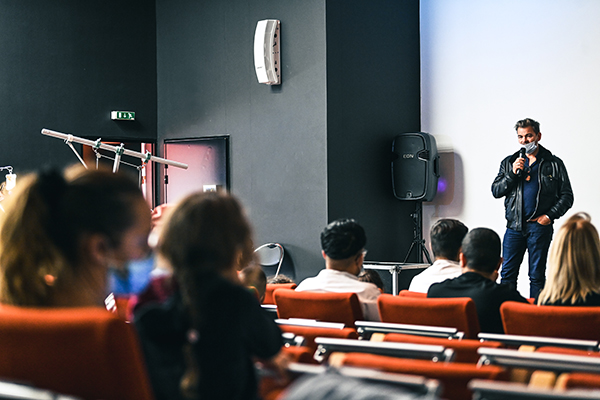 The Rêve de cinéma association organises nearly 200 film screenings throughout France every year.
© Olivier Chassignole


The icing on the cake for movie buffs of all ages is actor-director Clovis Cornillac, who has come in person to introduce the film: "You're in for a treat with Shrek, which is not just a cartoon, it's a beautiful film. Alain Chabat, who does the voice of Shrek, made a lot of us want to become voice actors for animated movies." Clovis Cornillac and Shrek, an amazing duo that puts a smile on the faces of the children of Lyon.

Laura Lépine