20 years old and still kicking!
---
PostED ON OCTOBER 11
---
"When do we arrive?" On the way to the Halle Tony Garnier, the inhabitants from Lyon are becoming impatient this Sunday afternoon.
Camille, 10 years old, and sister Chloé, 7 years old, have come to blow out the 20 candles of Shrek, the famous green ogre, accompanied by their grandparents. "I have seen the first, second and third movies, but never on a big screen like this!" Many children are invited to join in this lovely anniversary party by EDF, partner of the festival. But as the President of the Cannes Festival, Pierre Lescure, so rightly reminded us, the "adults who are still kids" are also there to relive the adventures of Shrek and his princess Fiona. Margaux and Floriane, 32, confirm, "It's a classic movie, we know certain lines by heart. And it's a chance to see Alain Chabat, whom we love". Loudly applauded by an excited audience at the Halle Tony Garnier, Alain Chabat, the French voice of Shrek, recounts his first encounter with the green ogre: "I was sent the black and white version on a tape and I thought it was great- I immediately wanted to do the voice audition. I thought it was an independent film and didn't imagine the movie would be such a huge success!" 20 years after its release in theatres, Shrek still manages to delight the public.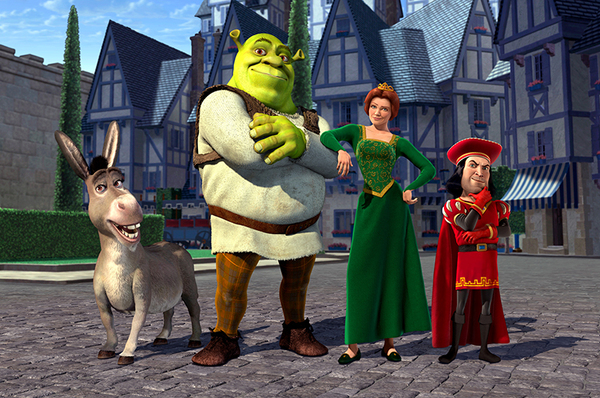 Interview by Laura Lépine