From Cassavetes to Raoul Peck…


---
posteD ON OCTOBER 13
---
Margaret Bodde launched the MIFC by explaining the missions of the Film Foundation, created by Martin Scorsese in 1990.
The 9th edition of the International Classic Film Market (MIFC) opened with the presentation of its Special Guest, Margaret Bodde, Executive Director of the Film Foundation. After a brief time at the Library of Congress and at Miramax - "before the Oscars - and prison" she says with humour - Margaret Bodde arrived at the very early stages of this organisation founded in 1990 by Martin Scorsese and seven of his close and equally famous friends, Francis Ford Coppola, Stanley Kubrick, George Lucas, Sydney Pollack, Robert Redford Woody Allen and Steven Spielberg.
The idea for the company was conceived by the Raging Bull director in the early 1970s during a Los Angeles screening of Billy Wilder's The Seven Year Itch, whose colours had completely faded, even though the picture was barely 20 years old.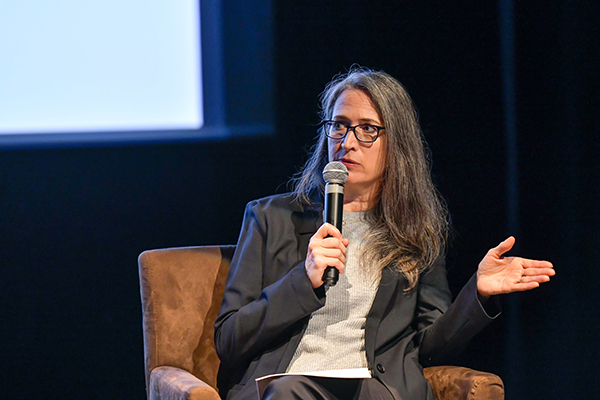 © Jean-Luc Mège


In its 31 years of activity, the foundation has saved some 900 feature films from oblivion and the ravages of time, mainly American and independent works, from Nina Merkes's Queen of Diamonds to John Cassavetes's Shadows. However, that is not all. Programmes focusing on experimental, world and, more specifically, African cinema have enabled the restoration of works by Jonas Mekas, Barbara Hammer and Kenneth Anger, as well as, more recently, films such as Raoul Peck's Lumumba, Death of a Prophet and Mohammad Reza Aslani's The Chess Game of the Wind, which was released this summer in France by Carlotta. "Sometimes it takes longer to restore a film than it took the filmmaker to make it". But listening to her and seeing the impeccable result, there is no doubt that it is worth it.

Perrine Quennesson