Maelle Arnaud
---
PostED ON OCTOBER 9
---
Programmer of the Lumière Institute and the Lumière festival, Maelle Arnaud gives us the inside story on the 2021 edition and shares her enthusiasm about the curiosity of the Lyon festivalgoers.
How would you describe the programme of the 2021 edition of the Lumière festival?
A lot of discoveries and journeys through very different films! This is the objective of each edition, to show how people all over the world, in different eras, have taken up the cinema in their own way, on varied and universal subjects. This is particularly true this year, if we consider the works in the Treasures and Curiosities section, the lesser-known films by Gilles Grangier, or the discovery of the cinema of female Japanese director Kinuyo Tanaka.
There are still so many films to be discovered - or rediscovered - particularly because not all countries have had the same pace in the development of their heritage. Some 180 restorations applied for the Lumière Classics section this year, which is higher than usual, and reflects the momentum seen all over the world on the issues of safeguarding and transmitting heritage... All kinds of wonders are waiting to be discovered; I was captivated, for instance, by the beauty of The Divine Voyage/La Divine croisière, a silent film by Julien Duvivier.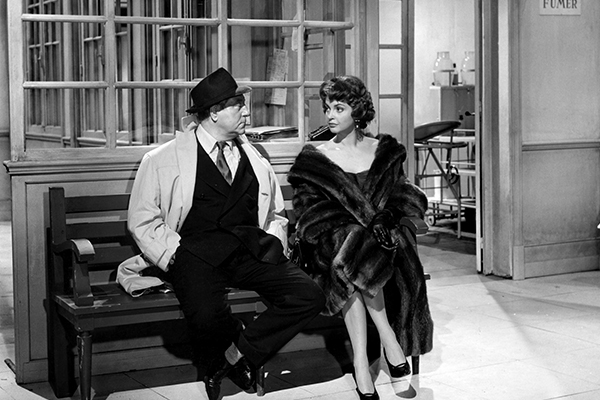 Le Désordre et la Nuit by Gilles Grangier (1958)

What role did the festival play in this development?
It has contributed to it. The time is right: with digital technology, DCP [the digital format that allows screening in theatres- editor's note] makes it easier to deal with subtitling issues, and television stations and platforms are buying rights to heritage films. Today, distributors and rights holders have agreed to launch restorations for the festival, and they know that, notably thanks to the International Classic Film Market, they will be able to make sales in many territories. It's a virtuous circle. For example, most of Gilles Grangier's films were not in DCP format before we decided to programme them; they were either restored or simply digitised. But this was also the case for Jane Campion's films, few of which were available in DCP. Thanks to the festival, these films will be screened again in theatres across France.
Why pay tribute to Sydney Pollack?
At the Lumière Institute, we would like audiences to see the American cinema of the 1970s, whose directors often started their careers in the previous decade. We would also like to pay tribute to Sidney Lumet or Alan Pakula. But here again, it is not as simple as it seems. People are familiar with Sidney Pollack's movies because many exist on DVD and some are broadcast on TV. But they have not been seen in theatres for decades, because the material was not available. Key players in Hollywood helped us make these screenings possible.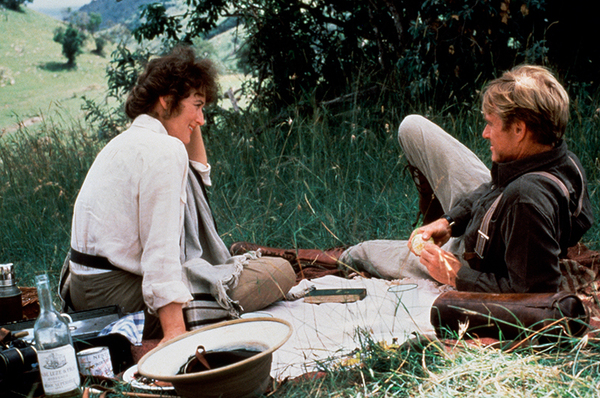 Out of Africa, by Sydney Pollack (1985)

What lessons have you learned from previous programmes?
Once the programme is revealed to the public, it is beneficial to follow the box office evolution and measure people's interest. This reinforces the idea of eclecticism. For instance, we observe that the Big Classics in Black and White section, where you might assume today that some films are already known and have been seen, is as indispensable as the Treasures & Curiosities series. We are bringing together a fairly broad public, with varying expectations, who now have confidence in the programming. People want to take part in an event that is successful in their city, whatever it has to offer. I too sometimes go blindly to see a show at the Dance Biennial. It is now clear that in terms of rarities and bold films, we can allow ourselves a certain freedom with the line-up. Theatres showing Gilles Grangier's films will not have the same audience profile as those screening the Infernal Affairs trilogy, but there is more of a crossover than one might think. The public's curiosity is real!
Interview by Aurélien Ferenczi