---
PostED ON OCTOBER 12 AT 6:36 PM

---
Guest of honour at the festival, Danish filmmaker Thomas Vinterberg discussed his career in a Q&A with journalist Didier Allouch during a master class held on Monday. The shy child who became the director of hard-hitting films gave his time generously, and not without humour, for the audience at the Comédie Odéon. Highlights.
Dogme 95
When we founded the Dogme 95 movement, they would call to inform me that I was going to destroy the cinema. What we wanted to do was lay bare Danish cinema, purify it; there was this sense of revolt, this hunger for exploration. When jumping off a cliff, it's best to hold someone's hand. When there is risk, scandal, it awakens the curiosity in me, and, if we can do this together, it is even better.
THE meeting with Ingmar Bergman
When the film was awarded at Cannes (Jury Prize), Dogme 95 became a brand: in Denmark, there was even "Dogma" furniture! The risk was gone, and so was the challenge. It was a complicated time; I didn't know where to go. It took me years to find my way back. When I met Ingmar Bergman, he gave me a great piece of advice: "Always prepare your next film before the release of the one you're working on."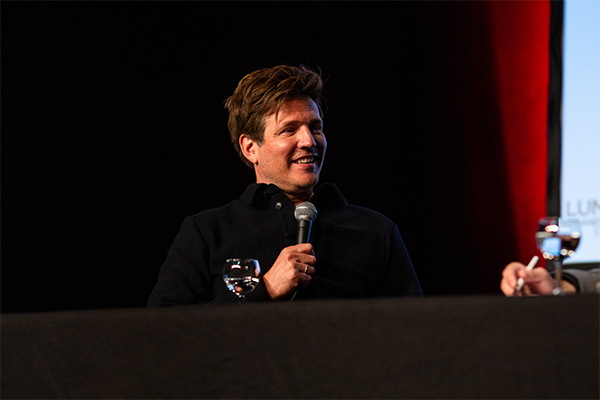 Copyright Institut Lumière / Léa Rener

Coming back from the brink
All the research I did after Festen destroyed my career, my financial situation and even my marriage! I hit rock bottom... and it's a great place to be for an artist, because you have nothing more to lose. Directing the film Submarino was a real rebound. I took an approach of simplicity, getting straight to the point. No manipulation, there was no longer a reason to bullshit you!


His relationship to actors
I always write a script with specific actors in mind. I only shoot with people I admire. There has to be this feeling of security, of trust between us so that we can push ourselves and take risks. And when you are well prepared, you can let go and even let things get out of hand.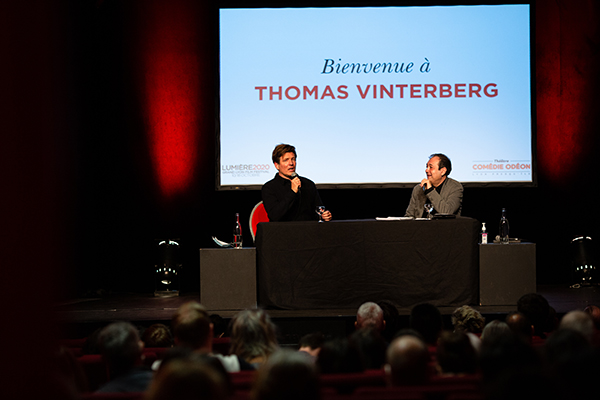 Copyright Institut Lumière / Léa Rener
Another Round
In my language, we have a lot of words for "drink". It's true that there are a lot of liquids in my films! But Another Round isn't a movie about drinking, it's a movie about what it means to live. It's also about what we've lost: the sense of risk, the taste for exploration. It talks about what we do when we lose that. It looks like a film I could have made when I was in my twenties. There was a tragedy in my life, and I needed to express it that way.
Writing
For 30 years now, I have spent 70% of my time writing. Sometimes I feel desperate, sometimes I'm happy, but it's out of my control. Sometimes the text writes itself, which is a wonderful experience and that's what I'm addicted to. The older I get, the more I like to write. At the moment, I'm writing for television, but I can't say more…


Laure Lépine