« Comedy is all about timing »

---
PostED ON OCTOBER 12 AT 10:36 AM

---
He has performed roles in English, Spanish and French. Viggo Mortensen, who introduced Falling, his directorial debut on Sunday evening, held a Master Class at the Comédie Odéon in all three languages.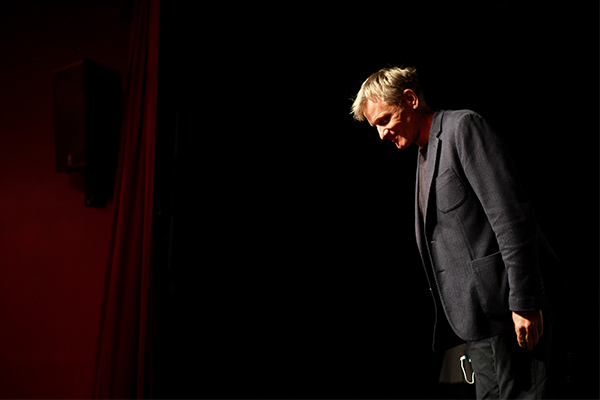 Copyright Institut Lumière / Olivier Chassignole

HIS BEGINNINGS IN WITNESS
The day I was asked to join the cast of Witness (1985), I was in New York, fighting hard to get a role. That day, I received two offers: one from Peter Weir and another for a play that would run for several weeks on Broadway. Peter Weir only offered me one scene, but my agent convinced me it was worth it. I filmed it, and then Weir said, "What are you doing for the next six weeks? I think we can bring this character out more." So, I stayed, and it was the first time that I hadn't been cut during the editing phase. Which is what happened to me in The Purple Rose of Cairo by Woody Allen. My mother wondered if I was really working. What the hell are you doing in New York, are you on crack? To be successful as an actor, you have to be damn stubborn and maintain your sense of humour.



THE LORD OF THE RINGS
It was a stroke of luck. And the shooting was very important to me. Peter Jackson had found so many solutions. New Zealand was not yet a country of cinema when Peter Jackson started filming the first instalment. You can be lucky, but it is also important to be prepared for times of luck.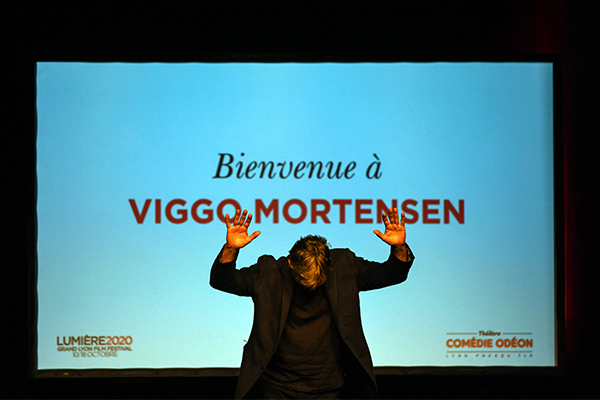 Copyright Institut Lumière / Olivier Chassignole

GREEN BOOK, HIS FIRST COMEDY
I had never played such a light, nearly comedic role. I told Peter Farrelly, "I'm not Italian-American, choose somebody else." And I loved it. The scene at the dinner, where you get to know each other- it was so ridiculous that I laughed a great deal. In the car, when I started talking to Mahershala Ali in German while driving, I couldn't see him in the mirror, because the camera was in his place, but I was listening to his voice. Comedy is about timing; it's all about the craft, the rhythm, and when I figured that out, it went well.

FALLING
After my mother died, my father started to have dementia problems. I wanted to explore how I feel about my parents and what I had learned about dementia in my family, to explore the perspective of the person who has the disease. We shot it in just five weeks, but I wanted it to feel like I was watching the seasons unfold. I never stopped looking for solutions to show all that; to prepare yourself, it's never too soon and never too much to make a film.
Charlotte Pavard