Jacques-Rémy Girerd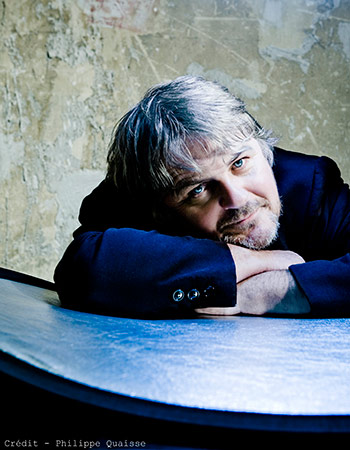 Born in 1952 in the department of the Loire, Jacques-Rémy Girerd attends the School of Fine Arts in Lyon in 1974. Two years later, he emerges as a major figure of his class. Jacques-Rémy Girerd starts his career by creating little animated films with clay figures. He makes his first short film in 1978, 4000 images foetales. It will be followed by D'une gompa à l'autre in 1979 and Rien de Spécial in 1980.

In 1984, the director founds the studio Folimage, which aims to create little original and quality animated films. The goal is quickly achieved as the César for the best animated short is attributed to the film Le Petit Cirque de toutes les couleurs. Directed by Patrick Deniau, it is a short produced by the studio Folimage. Girerd is also a content-provider for the television, but does not forget the cinema. In 1998, he directs Charlie's Christmas. Awarded in several festivals, this 28-minute short wins the Cartoon d'Or award for best European animated film and is nominated the same year for an Emmy Award.
Building on his success, in 1999, he creates his own animation school, La Poudrière. In 2003, Jacques-Rémy Girerd writes and directs his first animated feature film, Raining Cats and Frogs. The film has enjoyed great success, selling over a million tickets in France. In 2008, the popular Mia and the Migoo features the voices of Dany Boon, Jean-Pierre Coffe and Yolande Moreau, among others. He has thus received public and critical acclaim for the fourth time with Aunt Hilda!.
---
Jacques-Rémy Girerd
will introduce
Chungking Express on Sunday, October 15 at the Cinéma Comœdia at 9.30pm
La Prophétie des grenouilles on Monday, October 16 at the Institut Lumière at 11am