Invitation to Anna Karina


The New Wave icon will introduce the film she directed in 1973, Living Together, a work restored by the SND and presented in exclusivity for the festival. She will also, inevitably, speak about her collaboration with Jean-Luc Godard with the screening of A Woman is a Woman. The actress, filmmaker and singer will be accompanied by Dennis Berry, director of the recent documentary, Anna Karina souviens-toi.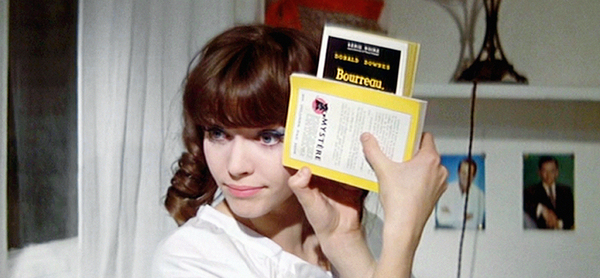 A Woman is a Woman by Jean-Luc Godard (Une femme est une femme, 1961, 1h25)
Angela is desperate to have a child, but Émile is in no rush. She threatens to have a baby with Alfred, a friend of Émile's who is also in love with her… Anna Karina, Belmondo and Brialy star in this whirlwind comedy.
Pathé Bellecour Wed. 18 at 6:30pm I Cinéma Opéra Thu. 19 at 9pm I Comœdia Fri. 20 at 5:30pm

Living Together by Anna Karina (Vivre ensemble,1973, 1h33)
Alain leaves Sylvie to go live with Julie and runs the risk of losing everything... Anna Karina takes us to Paris' Latin Quarter and the New York underground of the 1970s.
Lumière Fourmi Wed. 18 at 2:30pm I Institut Lumière Thu. 19 at 2:30pm I Lumière Terreaux Fri. 20 at 2:45pm

DOCUMENTARY

Anna Karina souviens-toi by Dennis Berry (2017, 54 min)
In a movie theater, Anna Karina looks back on her career. Dennis Berry, the actress's partner for over thirty years, gives us a moving portrait of this emblematic figure of the New Wave… and of French cinema itself.
Villa Lumière Thu. 19 at 7pm

MASTER CLASS
Meet Anna Karina
Comédie Odéon Wed. 18 at 3pm

Ticket sales for master classes at the Comédie Odéon will open soon. 

Sign up for the Lumière festival newsletter here to know when tickets will be available for purchase.