Invitation to William Friedkin
An encounter with one of the most talented and disruptive filmmakers of New Hollywood, who lined up both huge popular successes (The French Connection, The Exorcist) and daring, edgy works (Sorcerer - a Clouzot remake - and Cruising).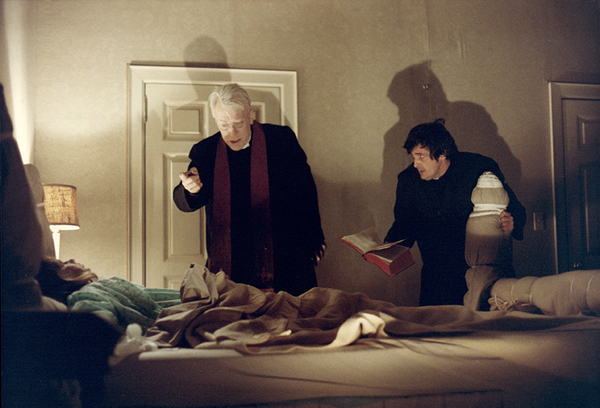 The French Connection (1971, 1h44)
Jimmy "Popeye" Doyle and Buddy Russo, two narcotics cops, are hot on the trail of a French Connection ... The first R-rated film to win an Oscar for Best Picture, a legendary thriller and a highly-acclaimed classic.
Comœdia Thu. 19 at 7:15pm I Institut Lumière Fri. 20 at 9:30pm (All-nighter-1st film) I UGC Confluence Sat. 21 at 5:45pm I Pathé Vaise Sun. 22 at 3:30pm

The Exorcist (director's cut) (1973, 2h02, -12 not admitted)
The condition of 12-year-old Regan is rapidly spinning out of control. Only Father Damien Karras seems to be able to free her from the evil inside... A monumental worldwide success that pushed the horror genre to a new apex.
Pathé Bellecour Mon.16 at 8pm I Saint-Priest Thu. 19 at 8:15pm I Institut Lumière Fri. 20 at 9:30pm (All-nighter-4th film) I Comœdia Sat. 21 at 5pm

Sorcerer (1977, 2h01)
Three men on the run end up in South America. To make money, they accept to drive a convoy of trucks full of explosives, risking their lives. A remake of Clouzot's Wages of Fear, starring Roy Scheider and Bruno Crémer.
Comœdia Mon.16 at 4:15pm I Institut Lumière Thu. 19 at 5pm and Fri. 20 at 9:30pm (All-nighter-2nd film) I Pathé Bellecour Fri. 20 at 4:15pm

Cruising (1980, 1h42, -16 not admitted)
A young cop trying to lure a serial killer goes undercover in the NY gay scene. The experience weighs heavily on his psyche. Friedkin's thriller leaves no one indifferent… And Al Pacino in leather S&M bars – talk about unconventional!
Cinéma Opéra Sun. 15 at 9:30pm I Lumière Terreaux Mon. 16 at 9:15pm I Comœdia Wed. 18 at 7pm I Institut Lumière Fri. 20 at 9:30pm (All-nighter-3rd film)

MASTER CLASS
Meet William Friedkin
Comédie Odéon Thu. 19 at 3pm
Ticket sales for master classes at the Comédie Odéon will open soon. 

Sign up for the Lumière festival newsletter here to know when tickets will be available for purchase.