Jeanne Moreau

Filmmaker

Lumiere, The Adolescent, Lillian Gish,
the three films directed by Jeanne Moreau
will be screened in restored prints for the very first time.



In collaboration with Carlotta Films, Fonds Jeanne Moreau and Cité de Mémoire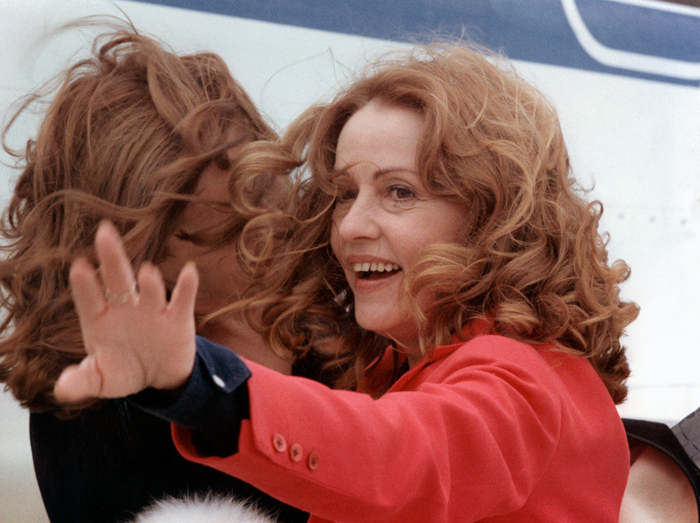 Following the announcements of the upcoming retrospectives featuring Louis Malle, Sidney Lumet and Mai Zetterling, here is the latest news… Her voice, her style, the depth of her gaze… Jeanne Moreau is one of the greatest actresses in the history of cinema. Alongside her success as an artiste, she also directed three movies, which have become rare finds. Lumière 2022 will present the ideal occasion to discover her films in restored prints, thanks to the work performed by Fonds Jeanne Moreau and Carlotta Films.
1976
Lumière (1h35)
Starring Jeanne Moreau, Francine Racette, Caroline Cartier,
Lucia Bosè, Keith Carradine, Bruno Ganz, Niels Arestrup…

1979
L'Adolescente (1h30)
Starring Simone Signoret, Edith Clever, Francis Huster, Jacques Weber…

1983
Lillian Gish (58 minutes)
A Documentary on sur Lillian Gish
Watch on the INA website: An interview with Jeanne Moreau
on the set of her first film, Lumiere.
(Thanks to INA)
See you soon for more details on the special programme "Jeanne Moreau, Filmmaker".
Crédits image : Jeanne Moreau © Orphee Arts - Gaumont - Tritone Cinematografica / DR