THE CLOSING CEREMONY
OF LUMIÈRE 2022
Sunday, October 23rd
at 3pm At the Halle Tony Garnier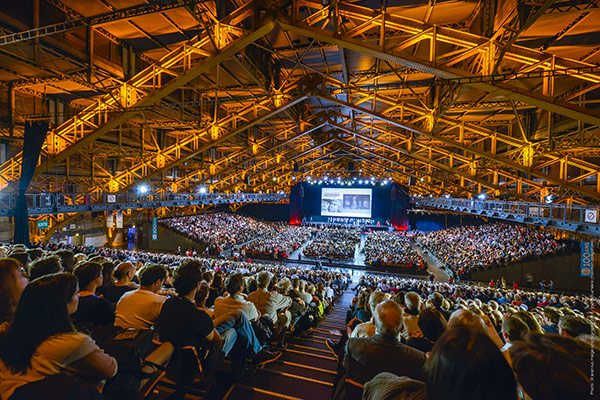 The big event of the Closing Ceremony will be held at the Halle Tony Garnier, which is transformed into one of the largest movie theatres in the world during the Lumière Film Festival! The ceremony will feature Tim Burton in person and the screening of his masterpiece in 4K restored print!
This gorgeous gothic tale, somewhere between Mary Shelley's Frankenstein and the myth of Golem, is a declaration of love to fantasy cinema and a wondrous ode to monsters and marginal characters. Edward Scissorhands remains one of the most pivotal movies to ever have impacted contemporary culture. Rediscovering this modern classic in restored print, on a giant screen, in the presence of its creator, will undoubtedly be one of the highlights of the 14th edition of the Lumière Film Festival.

Edward Scissorhands by Tim Burton (1991, 1h45)
starring Johnny Depp, Winona Ryder, Dianne Wiest, Vincent Price…

Prices: 18€ / 15 € for accredited members
If you haven't already done so, get accredited here.
Accreditation is free for ages under 26.


Thanks to the Walt Disney Company France
Ce site nécessite l'utilisation d'un navigateur internet plus récent. Merci de mettre à jour votre navigateur Internet Explorer vers une version plus récente ou de télécharger Mozilla Firefox. :
http://www.mozilla.org/fr/firefox