Opening Ceremony of Lumière 2022
Purchase tickets now!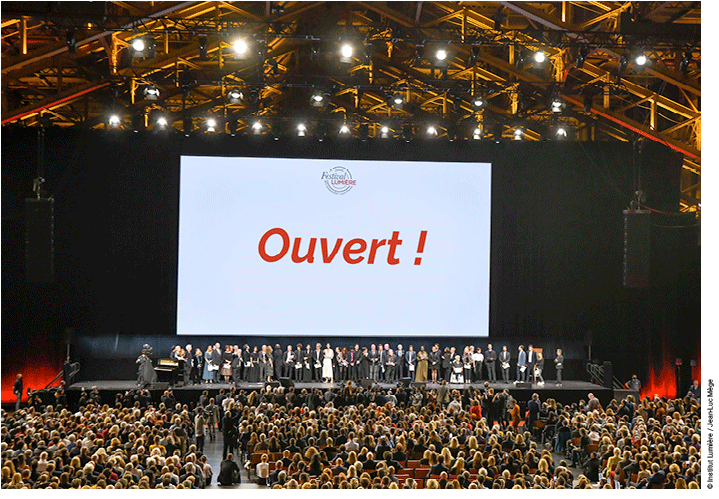 The Opening Ceremony of the 14th Lumière Film Festival featuring the public, artists and film professionals will be held on Saturday, 15 October 20222 at the Halle Tony Garnier.



Useful information!
You can buy your tickets online or at the Institute Lumière reception desk, located at the Musée Lumière (25 rue du Premier-Film, Lyon 8th).

To benefit from the accredited rate, you will need to have previously purchased an accreditation here to obtain an accreditation number which will appear on the corresponding e-ticket. Accreditation costs14€ and is free for ages under 26.
Ce site nécessite l'utilisation d'un navigateur internet plus récent. Merci de mettre à jour votre navigateur Internet Explorer vers une version plus récente ou de télécharger Mozilla Firefox. :
http://www.mozilla.org/fr/firefox